US Naval Academy renames building in honor of Jimmy Carter
ANNAPOLIS, Mary. - A U.S. Naval Academy building in Maryland has been renamed to honor former President Jimmy Carter, the only president to attend the academy,
In a press release Friday, Secretary of the Navy Carlos Del Toro announced that Mauray Hall has been renamed Carter Hall.
The building was formerly named after Matthew Fontaine Maury, an oceanographer nicknamed the "Pathfinder of the Seas" who created a unifrom system of recording data that helped develop charts examining how ship's use the ocean's currents. When the Civil War broke out, Maury joined the Confederacy, eventually traveling to Great Britain and France as the South's envoy.
The decision to rename the hall comes after Congress mandated all branches rename bases and buildings with Confederate ties.
TRIBUTES POUR IN FOR JIMMY CARTER AFTER FORMER PRESIDENT ENTERS HOSPICE CARE
"When Secretary Austin directed us to implement the recommendations of the Naming Commission, he instructed us to give proud new names. Names that echo with honor, patriotism, and history. Names that will inspire generations of service members to defend our democracy and our Constitution," Del Toro said during a renaming ceremony. "Today, on the Friday before Presidents Day weekend, that is exactly what we are doing. I can think of no one more worthy of this renaming than President Jimmy Carter."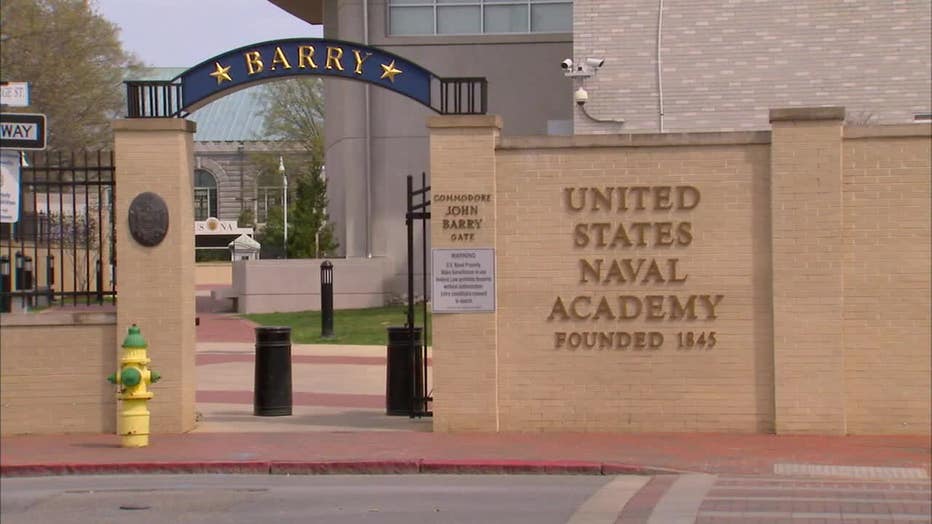 JIMMY CARTER: THE CARTER CENTER NOW ACCEPTING 'MESSAGES OF SUPPORT' FOR FORMER PRESIDENT
Carter entered the Naval Academy in the Class of 1947 and graduated a year early to support the fleet after World War II. He spent seven years as a submarine officer before returning to Georgia.
"By naming this building in his honor we not only recognize his great contributions but ensure that his legacy will forever inspire our nation's future leaders," academy Superintendent Vice Adm. Sean Buck said in the release. "For generations to come, when midshipmen walk the corridors of Carter Hall, I have no doubt that they will be reminded of President Carter's example and his legacy of lifelong service, and reinvigorated with the call to serve we all answered when we took our first oath."
Members of the Carter family, including his grandson Josh Carter, were at the academy for the naming ceremony.
"It would be impossible to overstate what this Academy and the Navy has meant to my grandfather, and by extension to my family," said Josh Carter. "It was life on the farm that gave my grandfather his work ethic and his ability to enjoy getting up at 5:30 every morning. But it was this school that taught him discipline, the value of expertise, and the importance of service."
The renaming comes just a day before The Carter Center announced the longest-lived American president had a recent series of short hospital stays. The Carter Center said in a statement Saturday that he has now "decided to spend his remaining time at home with his family and receive hospice care instead of additional medical intervention."