Valley man owns TedCruz.com; not related to the Presidential candidate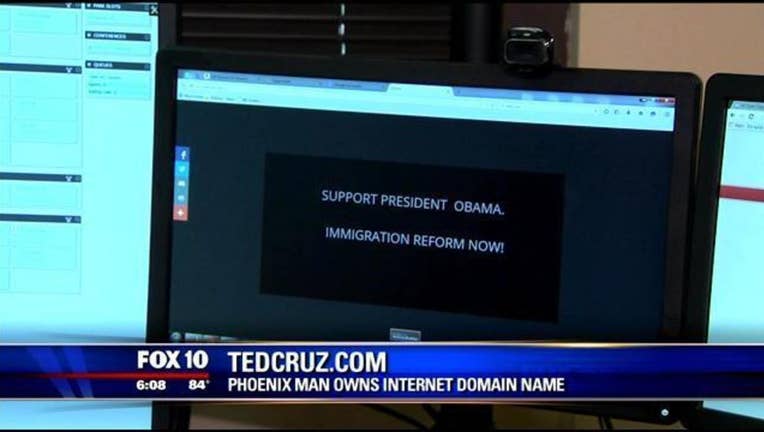 article
Cruz's campaign would no doubt love to have that domain.

"Everybody wants the dot com name; it's pretty powerful," said Brandon Disney.

Disney is with Data Doctors and suspects the campaign is already contacting Cruz, the realtor to buy TedCruz.com.

"His best and the first option is to try nicely to see if he can acquire the domain through purchase, ask some fair price, see if he can do it. It's not like he has legal options such as if the owners name wasn't Ted Cruz, he is actually Ted Cruz," said Disney.

So who is Ted Cruz the realtor? He's not speaking to the media.

When you go to TedCruz.com you see Ted Cruz the realtor may not support Ted Cruz, the Presidential Candidate. He supports President Obama and "Immigration Reform Now!" is a simple message on the page.

It's embarrassing to the Ted Cruz campaign perhaps.
To avoid embarrassment and control their brand, celebrities like Taylor Swift and businesses are reportedly buying up more domain names like .porn and .xxx to control their online presence.

"Where Taylor Swift's case if someone else got TaylorSwift.porn, she may be able to take attorneys and go after that person, it's a lot less hassle to, and a lot less expensive to buy it in the first place," said Disney.