Video: Man 'randomly' attacks unsuspecting laundromat customer in Tennessee, police say
NASHVILLE, Tenn. - A man who is accused of "randomly" attacking a person at a laundromat in Tennessee and is a suspect in a series of other similar attacks was arrested, according to authorities. 
Khadree Renfro, 30, was taken into custody last week by the Metropolitan Nashville Police Department and booked on three counts of attempted criminal homicide, officials said. 
The police department previously shared footage from inside a laundromat in the Nashville area which showed a man "who randomly, and without provocation," attacked a 45-year-old patron on March 22. 
"He is a suspect in 3 other similar attacks on 3/16, 18 and 19. He may be driving a small silver SUV," Nashville police said in a post. 
The video showed the suspect, dressed in dark clothing, assaulting the victim with some type of pipe or cane while an apparent child onlooker stands nearby. 
The male victim suffered facial fractures and extensive swelling from the attack, according to WSMV-TV, citing the arrest report.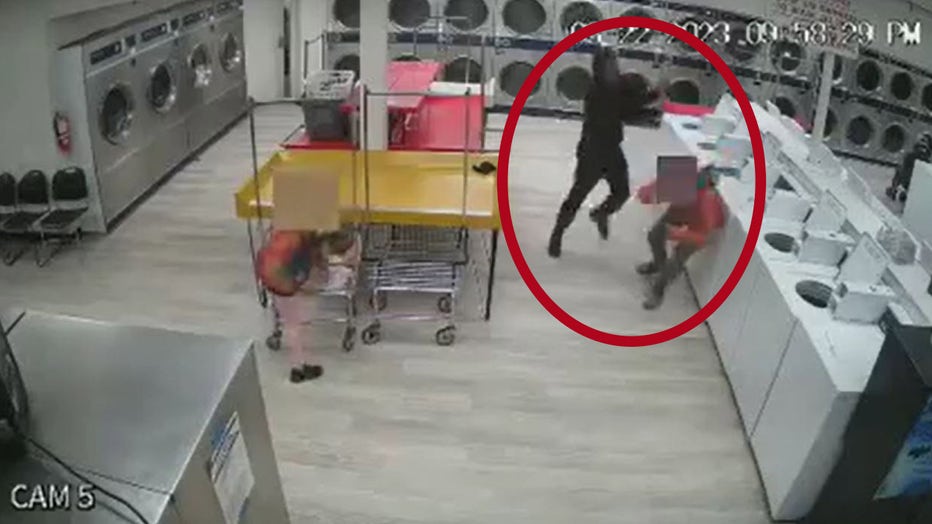 A screengrab from video shared by police shows the suspect in all black during the attack, reported on March 22, 2023, at a laundromat in Nashville, Tennessee. (Credit: Metropolitan Nashville Police Department)
In previous incidents, police said a 27-year-old man who was having car trouble was attacked on March 16, a 32-year-old man was attacked outside a Citgo market on March 18, and a 31-year-old male jogger was also attacked on March 19, police said, according to WSMV-TV. 
A silver Hyundai SUV was tied to each of these incidents, according to the arrest reports.
Renfro's bond was set at $150,000, court records show.
This story was reported from Cincinnati.