Wendy's employee video shows live mouse in bag of buns, fast food chain launches investigation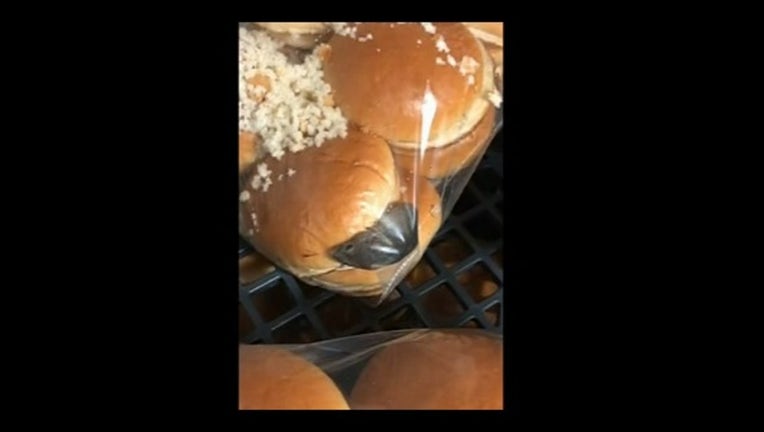 article
CATOOSA, Okla. (KTVU) - Employee's at an Oklahoma Wendy's made a startling discovery Thursday and one felt she needed to share it. There was a live mouse and feces inside a sealed bag of hamburger buns.
Skylar Frame, who says she's worked for Wendy's for two years, posted a video on Facebook Thursday after she said management did not take action. And then she posted another one where she described the incident in more detail.
Frame wasn't the employee who initially found the mouse. She was making sandwiches while they were busy, she said in the video.
"I just hear 'mouse, mouse, mouse!' I'm like, we do not have mice in this store, what? I go back there and the mouse is moving around in the big buns," Frame said, per KJRH.
MOBILE USERS WATCH THE MOUSE VIDEO HERE
Frame said the manager of the Catoosa location came and got the bag of buns an hour later and put it in her office. Frame added that her intent was to inform people, and she doesn't think there's any reason why Wendy's should fire her.
"My friends go there, my family goes there, I'm not comfortable serving that," Frame said.
Wendy's said in a statement that they're aware of the incident and have launched an investigation, KJRH reports.