Young boy becomes junior officer after police receive photo of him 'directing' traffic outside home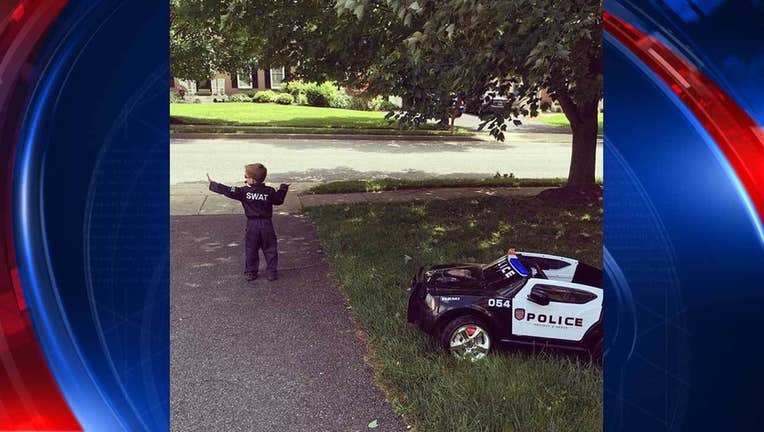 article
ELLICOTT CITY, Md. - A young boy with an apparent aspiration of becoming a police officer got to spend some time with the Howard County Police Department.
Police said they received a photo a few weeks ago showing 5-year-old Matthew of Ellicott City directing traffic in the driveway of his home. Matthew was in uniform wearing with a jacket labeling him as a member of SWAT along with a battery-powered ride-on toy police car parked on the grass.
The Howard County Police Department posted the photo on their Instagram page, and on Thursday, Matthew officially became a junior officer of the police department. He visited with his fellow officers and one of his first duties was to test out the sirens in a patrol cruiser.