Inflation drops in December – will the Fed slow interest rate hikes in 2023?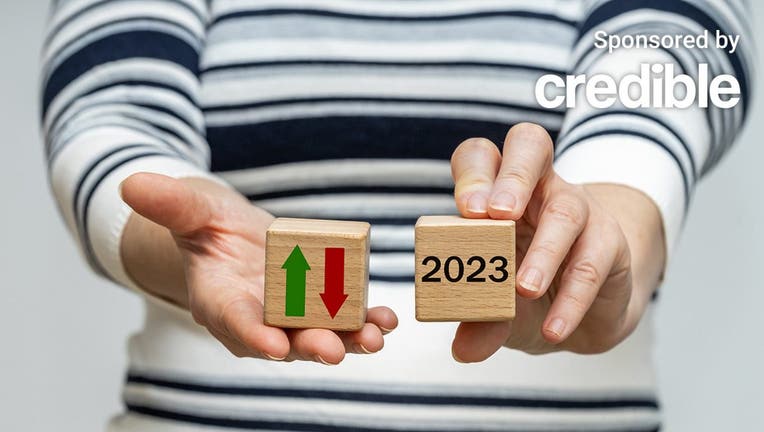 article
The annual level of inflation improved for the sixth straight month in a row, registering yet another small decrease in the annual inflation rate, according to the latest report from the Bureau of Labor Statistics (BLS).
The Consumer Price Index (CPI), a measure of inflation, rose 6.5% year-over-year in December, a slowdown from the 7.1% increase in November. On a monthly basis, inflation fell 0.1% after increasing by that same amount in November, the BLS said. The drop is the first outright monthly decline since May 2020.
Overall, prices for shelter, food and medical care expenses increased in August, which were offset by the 9.4% drop in gasoline prices. The food index rose by 0.3% and the home index increased by 0.8%.   
"Topline inflation slowed to 6.5% in December, its lowest level in over a year," Kayla Bruun, economic analyst at decision intelligence company Morning Consult, said in a statement. "Even more importantly, December marked a third straight month of slower annual core inflation – an expected but welcome sign for consumers and policymakers.
"Core goods prices continued declining as some sellers relied on discounts to clear out inventory," Bruun continued. "However, housing and other services prices increased more quickly in December than in the previous month, suggesting underlying cost pressures for these sectors could stall progress in the fight against inflation."
If you are struggling with high inflation, you could consider taking out a personal loan to pay down debt at a lower interest rate, reducing your monthly payments. Visit Credible to find your personalized interest rate without affecting your credit score.
Biden proposes new student loan repayment plan: Here's how much borrowers will save
Positive inflation data will help ease the pace of interest rate hike
The continued step-down in inflation should weigh positively towards slowing the pace of rate hikes the Federal Reserve undertakes this year as it works toward the goal of getting it down to a 2% target rate.
The Fed is likely to raise rates a few more times in 2023, but the increases would be 25 basis points at a time, Federal Reserve Bank of Philadelphia President Patrick Harker said in a speech on Thursday, delivered to the Main Line Chamber of Commerce in Malvern, Pennsylvania.  
Last year the Fed raised the federal funds rate to a targeted range of 4.25% to 4.5%, the highest level in 15 years.
With price pressures easing, it is likely to help inflation drop to below 4% by the middle of the year, according to Jim Baird, chief investment officer at Plante Moran Financial Advisors.
"A return to 2% looks a bit more challenged," Baird said in a statement. "Lower inflation alone isn't likely to prompt the Fed to deviate from its prescribed tightening path in the near term, particularly given the persistent tightness in labor market indicators. 
"Much will hinge on the degree to which momentum in job creation falters in the coming months," Baird continued. "The Fed is looking for this and appears committed to further rate hikes until they see it."
If you're looking to save money amid high inflation, you could consider refinancing your private student loans to a lower interest rate, reducing your monthly payment. Visit Credible to compare multiple student loan lenders at once and choose the one with the best interest rate for you.
Gas prices still rising but may start to decline as demand drops: AAA
Employment data remains a concern
Despite the more favorable inflation numbers, wage growth remains "well above levels consistent with 2% inflation over time," Federal Reserve Chair Jerome Powell said in a recent statement.  
The latest jobs report from the Bureau of Labor Statistics (BLS) showed wage growth in December increased by 0.3%. Over the past 12 months, average hourly earnings rose by 4.6%, down from last month's 5.1% annual growth.
Job growth also remains strong and the unemployment rate in December stood at 3.5%, edging lower from the 3.7% recorded in November. 
"Much will hinge on the degree to which momentum in job creation falters in the coming months," Baird said. "Fed policymakers have been consistent in their inflation-fighting rhetoric, consistently reconfirming an intent to keep tightening until inflation recedes to 2% and meaningful slack is created in the labor market."
If you are looking for ways to reduce your monthly expenses, paying down debt could be a good place to start. A personal loan could help you consolidate your monthly payments and pay down debt at a lower interest rate. Contact Credible to speak to a loan expert to see if this is the right option for you and get all of your questions answered.
Car insurance rates to increase in 2023, survey says: Here's how you can save
Have a finance-related question, but don't know who to ask? Email The Credible Money Expert at moneyexpert@credible.com and your question might be answered by Credible in our Money Expert column.