Bodycam, 911 call released from Sept. 17 Chandler officer-involved shooting
CHANDLER, Ariz. - The Chandler Police Department released bodycam footage and a 911 call from an officer-involved shooting at a Chandler hotel more than a month ago.
The incident began when police responded to a domestic violence call after a couple was heard arguing near Chandler Village Drive and Chandler Boulevard on Sept. 17.
"I have a guest that reports to me that one woman asked him to hide into his room," a hotel employee at Hyatt Place is heard saying on the newly released 911 call. 
"The initial call was suspicious. An individual was asking to hide from another individual. As we were in route, call notes came in, and it sounded more like a domestic violence incident, and that's what it turned into when we got here," said Sgt. Jason McClimans with Chandler Police.
A woman was reportedly looking for safety from her boyfriend and had been trying to get away.
When police arrived at the scene, they say the man involved in the fight, identified as Brandon Aldecoa, was trying to hide in the back of a truck. Officials say that's when the man pointed a gun at the two responding officers and fired rounds inside the truck bed. The two officers fired back.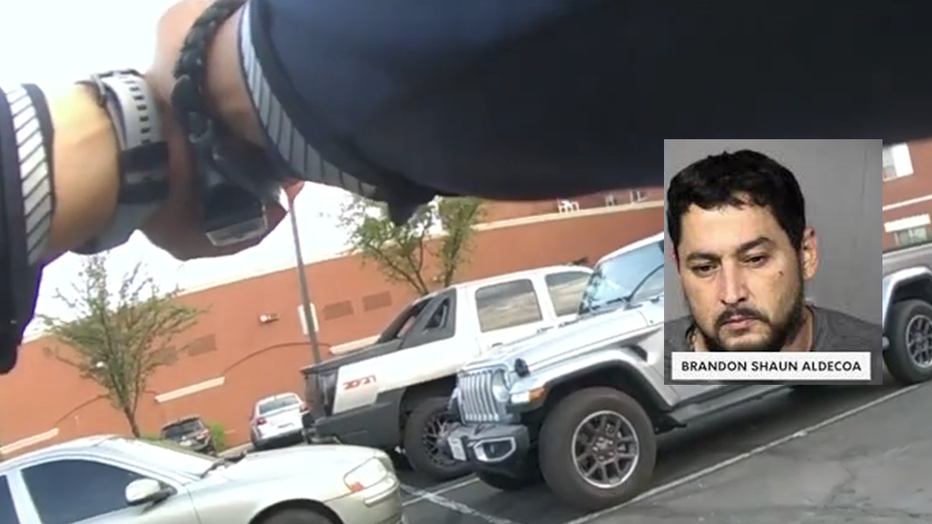 Both officers had their body cameras on during the shooting incident.
Aldecoa later admitted during police interviews that he fired the shots, but that he meant to fire in between the officers to scare them.
He faces numerous charges, including aggravated assault, drug possession and resisting arrest. He already had a criminal record, which included a conviction for two domestic violence offenses.
In the newly released footage, Chandler Police Officer Eva Zermeno said the two officers who fired the shots have a combined 30 years of experience on the job.
The shooting is subject to internal and criminal investigation and will be reviewed by the Maricopa County Attorney's Office, Zermeno said. The shooting will also be reviewed by an external use of force panel made up of community members.
Watch full bodycam footage from the incident: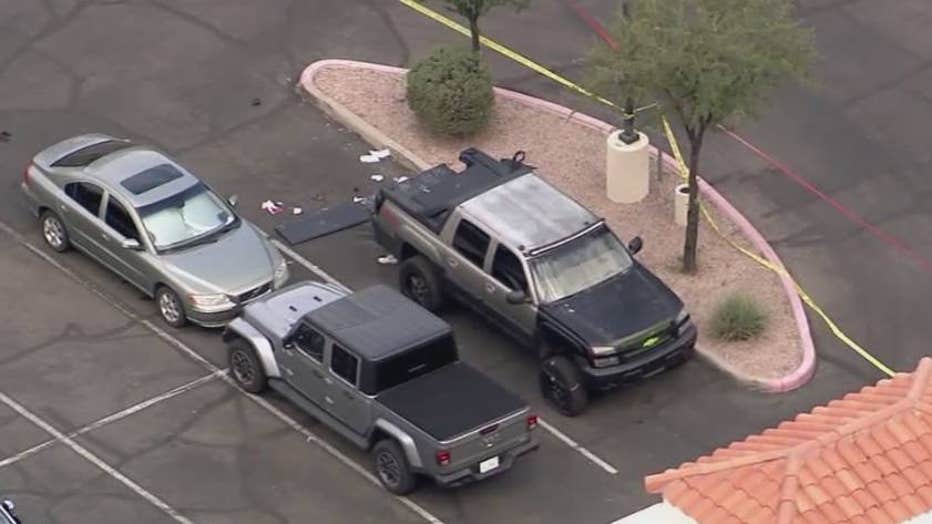 Scene of an officer-involved shooting in Chandler
More Arizona headlines
Tune in to FOX 10 Phoenix for the latest news: