Chandler Police search for Ice Den burglary suspect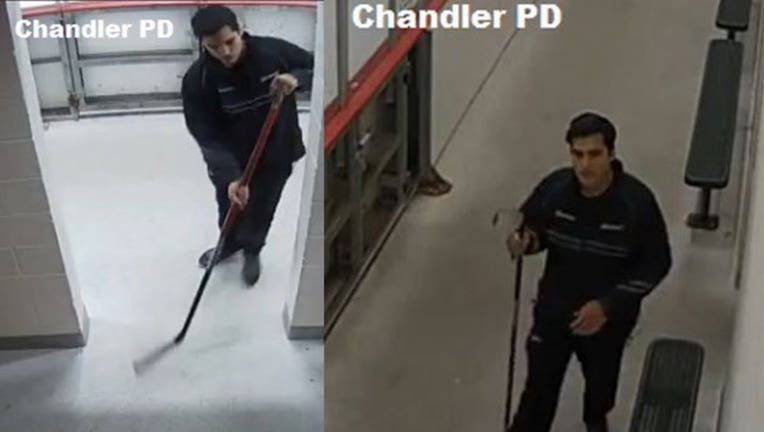 article
Chandler Police are searching for a man accused of stealing money out of patron's lockers at the Ice Den near Harrison and 54th Streets.

Take a look at the surveillance photos.

Per CPD, the suspect took off from the scene in a Toyota Highlander SUV.

The suspect is described as a man in his 20's, average height and build, dark brown or black hair, clean shaven, and he was wearing dark colored hockey attire.

If you have any information about this case, call the Chandler Police Department at 480-782-4130.