Cook Children's sees spike in child abuse cases likely from COVID-19 stress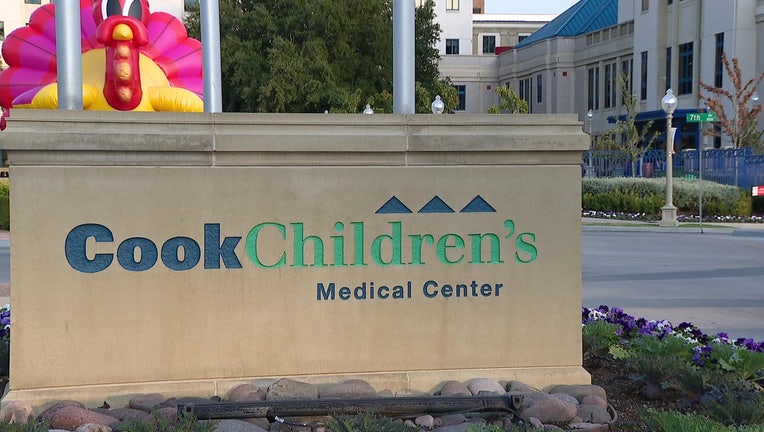 article
FORT WORTH, Texas - Cook Children's Medical Center says it has treated seven cases of severe child abuse in the last week. Two of those children died from their injuries.
The hospital says it usually averages six deaths a year from abuse. The seven cases came to the hospital between Tuesday and Saturday. Every child was under 4 years old.
The hospital says the spike is likely due to stress from lack of work or money and feeling overcrowded in the home.
"We usually only average six deaths from abuse a year at Cook Children's and now we've had two children die on the same day," said Jamye Coffman, medical director of the Cook Children's Center for Prevention and Child Abuse and Neglect and the CARE team​. "This is an issue related to stress. We are seeing it from all over from urban area to more rural counties."
Dr. Coffman believes these unprecedented times have simply become too much for some parents.
"People have so much increased stress right now," Dr. Coffman said. "They've got financial stress. Some people lost their job or worried about keeping their current job. They lost their income. You've got stress from being overcrowded. Everyone's cooped up together. They feel like they can't get away from each other. These stressors can lead to abuse."
RELATED: Coronavirus Coverage
UT Dallas Criminologist Alex Piquero says it's hard to say if it's connected to coronavirus-related stress because this is unprecedented. There's no good comparison. But he says so far other countries have not seen an increase in crime or abuse. Early data suggests other US cities aren't either.
"I have been looking and tracking crime data in other parts of the country. Boston has actually seen a reduction in crime," he said. "The jury is still out with regards to Dallas because we still haven't seen the number of cases other jurisdictions have."
 Child Protective Services says it's actually seen a reduction in calls so far to the Texas Child Abuse hotline. But they say, historically, that's what they see when children are not in school since teachers are often the ones who report signs of abuse. CPS says caseworkers are being extra vigilant while continuing to do home visits and are doing virtual visits when possible. 
Piquero says it's hard to compare today's stress with the past. He points out children have never been suddenly unable to go back to school. 
"There have been periods of time like the recession where people's lives are affected, but people weren't affected by staying in their homes all the time," he said. "Hopefully the agencies around the community in North Texas are going to look at this as a wakeup call."
Piquero says services like food banks and schools continuing to provide lunches are critical, especially when job loss is widespread and people become more desperate. 
"A lot of research shows that when people go hungry, they tend to be more impulsive and to lash out. And the more we can give people nutrients and the more we can reposition people from the jobs they've lost to other jobs," he said. "When things go back to normal — and they will go back to normal — then hopefully we can ride the tide during this really stressful period for all of us."
Piquero says it's important we track the data when it comes to abuse and other crime at times like this. He says it helps us recognize the magnitude of the issue and pinpoint the areas where it's happening so we can try to fix the problem. 
Their suggestion is to understand that it is normal to feel frustrated, but reach out to someone for help or advice.
Anyone who suspects abuse or neglect should contact police or the Texas Department of Family and Protective Services.