Dog fight leads to shooting at Front Porch Pickins event in Phoenix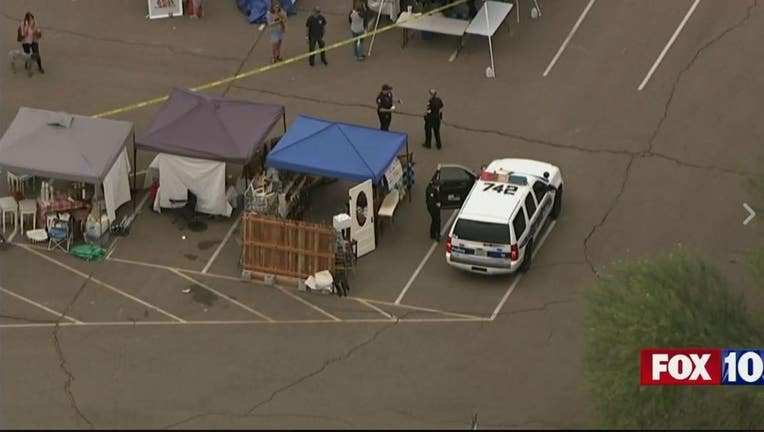 article
PHOENIX - Police are investigating a shooting that took place in the Turf Paradise parking lot near 15th Avenue and Bell Road on Friday.
Authorities say witnesses told officers two dogs were fighting and a spectator shot one of the animals to break up the fight. The bullet then ricocheted and hit a male volunteer at the Front Porch Pickins event.
>>VIDEO from the scene: facebook.com/FOX10Phoenix/videos/1573108026071072
"The gentlemen was struck in the foot and transported to the hospital via ambulance with non life-threatening injuries. The dog is also expected to recover," stated Front Porch Pickins spokesperson Jenn Joseph.
Joseph says the two dogs were on leashes.
According to Phoenix Police, the other dog owner is cooperating with them as they continue the investigation.
"Front Porch Pickins takes safety and security of all spectators and participants extremely seriously and is fully cooperating with the Phoenix Police Department for their investigation. Our thoughts are with all of those impacted by today's unfortunate events. All events scheduled for tomorrow will continue as scheduled," added Joseph.