Father arrested in death of 3-week-old daughter in north Phoenix
PHOENIX - A man has been arrested in connection to the death of his infant daughter at a north Phoenix hotel.
Shawn Conner, 26, is accused of first-degree murder and child abuse after his 3-week-old daughter died on July 4.
According to court documents, Conner said he was bathing the baby in a sink at Budget Suites of America near the Loop 101 and 27th Avenue and left her unattended while going to check on his other children. When he came back, she was unresponsive.
Firefighters responded to the hotel and transported the baby to a hospital in extremely critical condition where she later died.
A medical examiner ruled the girl's cause of death to be blunt-force trauma and homicide after an autopsy found a head injury and multiple fractures on the girl's body.
Medical records show the girl's injuries were not consistent with the child being submerged in water.
An investigation involving the Dept. of Child Safety revealed that when he found his infant daughter choking on water in the sink, he reportedly hit her multiple times in the back "to resuscitate her."
"Shawn struck the victim on her back, her chest and the side of her head with his hand," court documents said. "Shawn next grabbed the victim by her ankles and placed her upside down on his back while running around the room."
As he ran toward the front office of the hotel to seek medical help, court documents say he tripped and fell while holding her, causing him to land on top of the child.
Conner was booked into jail and faces a first-degree murder charge.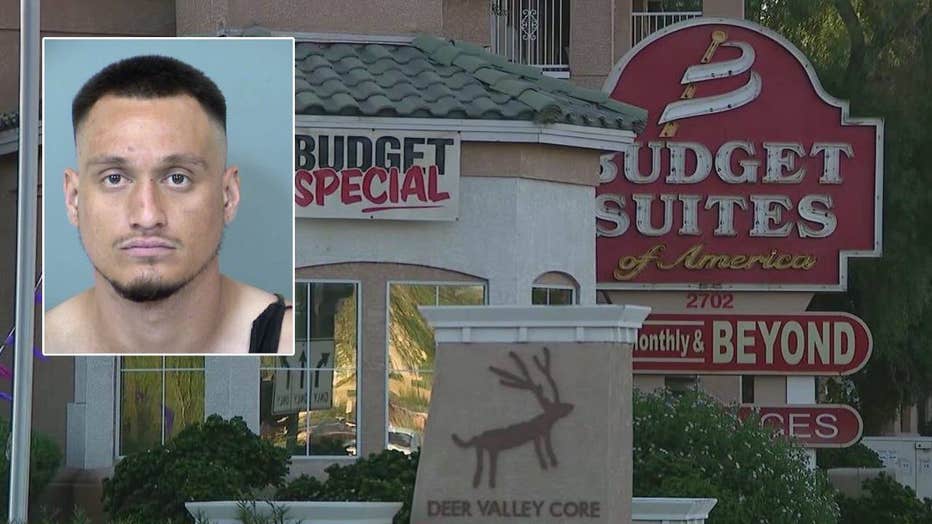 Shawn Conner was arrested in connection to the death of his infant daughter at a north Phoenix hotel.
More Arizona crime news
Tune in to FOX 10 Phoenix for the latest news:
Get breaking news alerts in the FOX 10 News app. It is FREE! Download for Apple iOS or Android.