Four Area Billboards Highlight Upcoming Papal Visit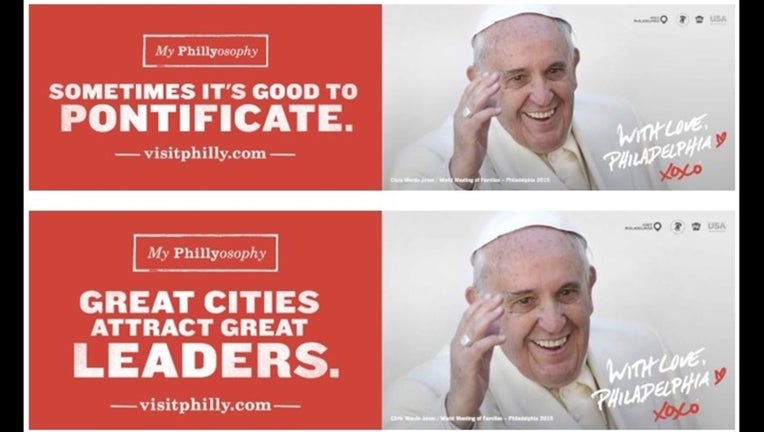 article
PHILADELPHIA (WTXF) - Four area billboards featuring larger-than-life images of Pope Francis welcome the pope and pilgrims to Philadelphia for World Meeting of Families (WMOF) and the papal visit. The creative ads are part of VISIT PHILADELPHIA's With Love, Philadelphia XOXO ® campaign.
"This is an uplifting time for Philadelphia, and we want to celebrate that in our campaign," said Meryl Levitz, president and CEO of VISIT PHILADELPHIA. "People will be telling their children about Pope Francis' visit to Philadelphia for years to come; this is an historic event, and it deserves to be showcased."
Billboard Lines & Locations :
The call-to-action on all four billboards is visitphilly.com, where people can download the Go Philadelphia! app for WMOF and the pope's visit, plus find details about the conference and pope weekend, a trail of sacred sites, exhibitions and events happening during WMOF, hotel and Airbnb information and much more.
It's all at visitphilly.com/pope.