Kaine campaigns in Florida's Space Coast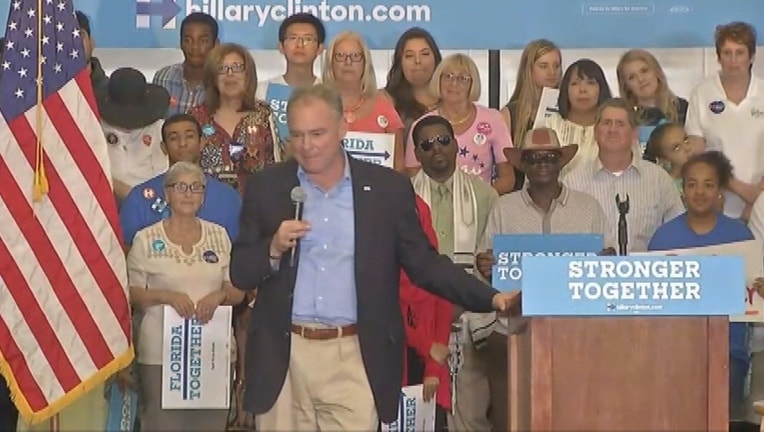 article
MELBOURNE, Fla. (AP) - Democratic vice presidential candidate Tim Kaine urged voters along Florida's Space Coast to take advantage of early voting.
Kaine said at a rally in Melbourne Friday that a Florida win for his running mate, Hillary Clinton, would end Republican Donald Trump's efforts to get enough Electoral College votes.
Kaine spoke in front of hundreds of supporters at a gym at the Florida Institute of Technology, flanked on stage by an American flag and a large sign that said, "VOTE."
A heckler shouting that Clinton's husband "is a rapist" was escorted out to boos from the crowd chanting "Hillary!"
The Democrat says he has visited Florida eight times since being picked as Clinton's running mate.
Kaine joked that Florida's nickname should be changed from "the Sunshine State" to the "Always-Close-Election State."
Early voting ends Saturday in many parts of Florida, but some counties will allow for early voting on Sunday.