Lizzo releases statement after former dancers file lawsuit alleging hostile work environment
LOS ANGELES - Lizzo released a statement Thursday after three of her former dancers filed a lawsuit alleging a hostile work environment and according to the Grammy Award-winning singer, the rumors aren't true. 
The lawsuit alleges Lizzo weight-shamed the dancers, pressured them into participating in disturbing sex shows while overseas, and once held a dancer against her will after threatening to assault another performer.
"These last few days have been gut wrenchingly difficult and overwhelmingly disappointing. My work ethic, morals and respectfulness have been questioned. My character has been criticized. Usually I choose not to respond to false allegations but these are unbelievable as they sound too outrageous not to be addressed," she wrote in an Instagram post. 
Earlier this week, three of her former dancers, Ariana Davis, Crystal Williams, and Noelle Rodriguez, filed a lawsuit against Melissa Viviane Jefferson, Lizzo's legal name, her production company and her dance captain, Shirley Quigley, in Los Angeles County Superior Court. The lawsuit contained multiple allegations including sexual, religious and racial harassment, as well as disability discrimination, assault and false imprisonment. 
Davis and Williams were fired while Rodriguez resigned. 
PREVIOUS COVERAGE:
"These sensationalized stories are coming from former employees who have already publicly admitted that they were told their behavior on tour was inappropriate and unprofessional," Lizzo continued. 
The plaintiffs allege Lizzo and her production company told them that they preferred that the dancers wouldn't take on other projects during their downtime in between the US and European legs of Lizzo's tour. The plaintiffs were reportedly offered 25% of their weekly rate, as opposed to the 50% other dancers would make during that time period due to their "unacceptable and disrespectful behavior while on tour." The dancers were stunned by the feedback and say specifics were not provided.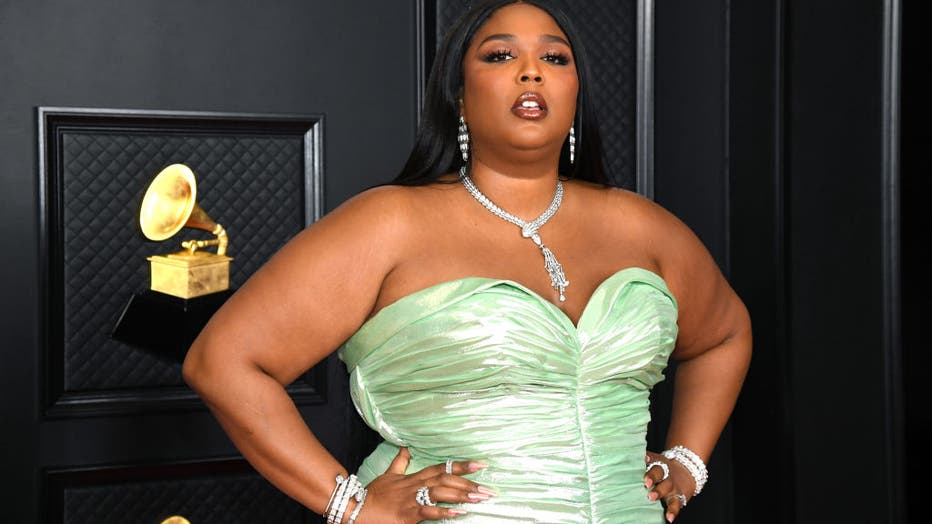 LOS ANGELES, CALIFORNIA - MARCH 14: Lizzo attends the 63rd Annual GRAMMY Awards at Los Angeles Convention Center on March 14, 2021 in Los Angeles, California. (Photo by Kevin Mazur/Getty Images for The Recording Academy )
"As an artist I have always been very passionate about what I do. I take my music and my performances seriously because at the end of the day I only want to put out the best art that represents me and my fans. With passion comes hard work and high standards. Something I have to make hard decisions but it's never my intention to make anyone feel uncomfortable or like they aren't valued as an important part of the team."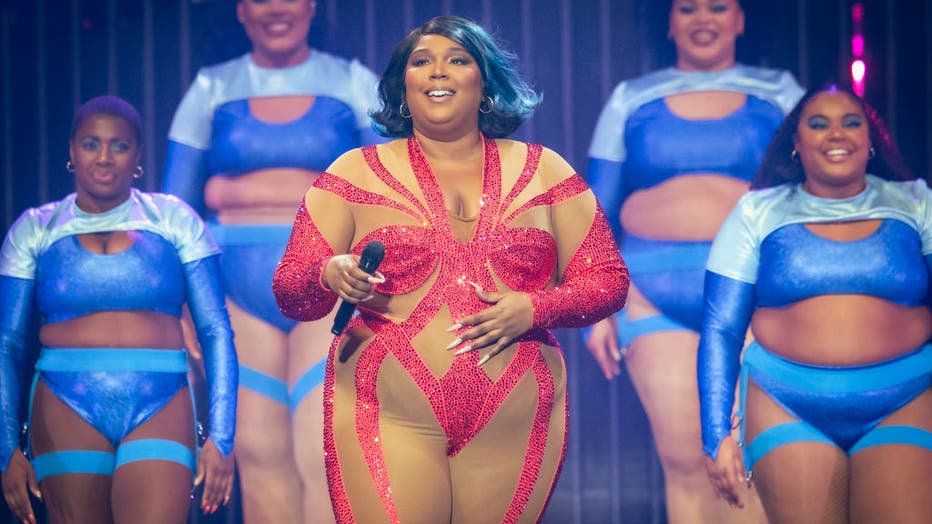 Lizzo performs at Mediolanum Forum of Assago on March 02, 2023 in Milan, Italy. (Photo by Francesco Prandoni/Getty Images)
Davis alleges her virginity was a frequent topic of conversation and she was pressured into uncomfortable situations multiple times, including a night out with the tour crew at a bar that had nude performances in Amsterdam's Red Light District.
"I am not here to be looked at as a victim, but I also know that I am not the villain that people and the media have portrayed me to be these last few days. I am very open with my sexuality and expressing myself but I cannot accept or allow people to use that openness to make me out to be something I am not. There is nothing I take more seriously than the respect we deserve as women in the world. I know what it feels like to be body shamed on a daily basis and would absolutely never criticize or terminate an employee because of their weight. Unprofessional." 
She ended the statement by writing, "I'm hurt but I will not let the good work I've done in the world be overshadowed by this. I want to thank everyone who has reached out in support to lift me up during this difficult time." 
Ron Zambrano, the LA attorney representing the plaintiffs released the following statement to FOX 11 in response to Lizzo's statement:
"Lizzo has failed her own brand and has let down her fans. Her denial of this reprehensible behavior only adds to our clients' emotional distress. The dismissive comments and utter lack of empathy are quite telling about her character and only serve to minimize the trauma she has caused the plaintiffs and other employees who have now come forward sharing their own negative experiences. While Lizzo notes it was never her intention 'to make anyone feel uncomfortable,' that is exactly what she did to the point of demoralizing her dancers and flagrantly violating the law."