'Look at Me Son, I'm Talking to You': Watch this Cop's Epic Warning to Thief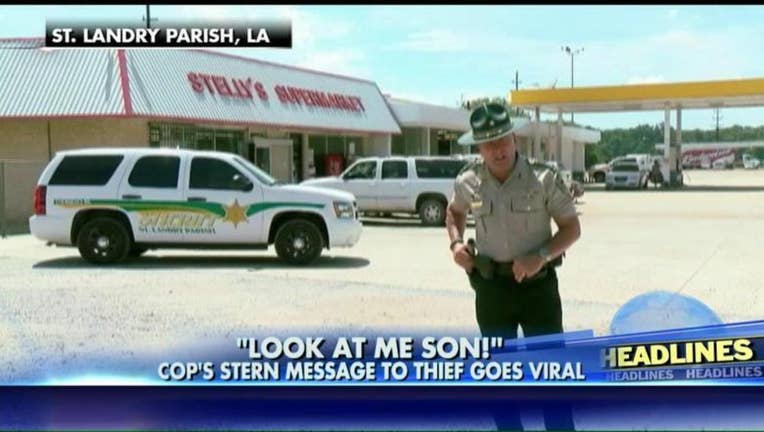 article
You don't want to mess with this tough-talking Louisiana sheriff's lieutenant.
St. Landry Parish Sheriff's Lt. Clay Higgins made a Crime Stoppers video to assist in the apprehension of a man who broke into Stelly's Supermarket on July 8.
Higgins, who is an Army veteran and father of three, says the thief stole hundreds of dollars from the business, which happens to be one of his favorite restaurants and supermarkets.
"Stelly's has been a local favorite for decades," Higgins says. "The family works hard and is known to be generous. The Stelly family represents southern hospitality at its best."
The officer then takes things into a different direction in the video that has since gone viral with over a million views on YouTube.
Read the full story + video at FOXNews.com