2 arrested after attempted robbery, crash leaves man dead in Phoenix
PHOENIX - Police say two suspects have been arrested in connection to an attempted robbery on a Phoenix city bus, followed by a crash that left a man dead.
According to police, the incident happened just after 7:30 p.m. on Oct. near 35th Avenue and Bethany Home Road. As officers were responding to the area for a stabbing, they learned of a crash involving a pedestrian and a shooting in the same area that may have been related to the stabbing call.
Once at the scene, officers found 28-year-old Frank Avila with a gunshot wound. He was hospitalized with non-life-threatening injuries. Police say the man who shot Avila was interviewed and released. The crash victim, 26-year-old Martin Anaya, was taken to a hospital where he later died. The driver who hit Anaya fled before police arrived.
Investigators say the incident began when Avila tried to rob Anaya on a city bus.
"During this attempted robbery, Avila stabbed Anaya after which Anaya ran off the bus trying to get away from Avila who gave chase," Sgt. Robert Scherer said. "This is when the collision took place."
After being released from the hospital, Avila was arrested and booked into jail. He is accused of armed robbery and murder.
The alleged driver who hit Anaya, 46-year-old Alberto Valenzuela, was later found and arrested. He was booked into jail and is accused of leaving the scene of a fatal collision.
No further details were released.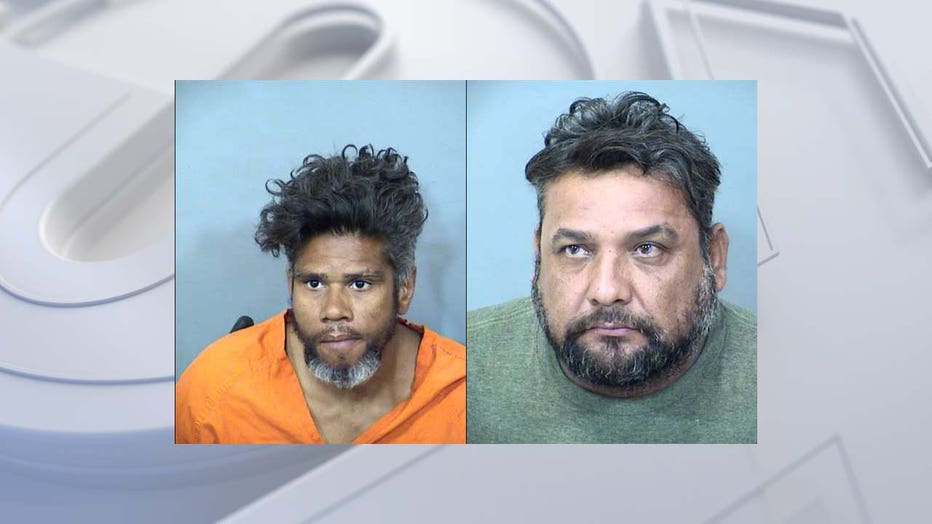 Frank Avila (left) and Alberto Valenzuela
Area where the incidents happened: