Mesa nail salon employee accused of molesting 5-year-old boy
MESA, Ariz. - A man has been arrested after police say he molested a 5-year-old boy at a Mesa nail salon.
According to court documents, police arrested 57-year-old Minh Hoa Truong on July 31 at the Premier Nails and Spa located near Baseline and Ellsworth Roads.
"That's all I can do is think about that. My poor baby," said Jade Rock, the alleged victim's mother.
Rock and her son were at the nail salon when Rock claims Truong grabbed her son and put his hand down his shorts. Rock immediately grabbed her son from Truong and called the police.
Police say surveillance video at the nail salon captured the incident.
Rock had been a salon customer for years, and it was the first time she's seen her son attacked there. She now believes similar incidents have happened before.
"My son said it happened in two other instances, and it blew my mind because I talked to my son about this," said Rock.
Truong was arrested and booked into jail on kidnapping and molestation charges. Police say Truong grabbed the boy as he left the bathroom.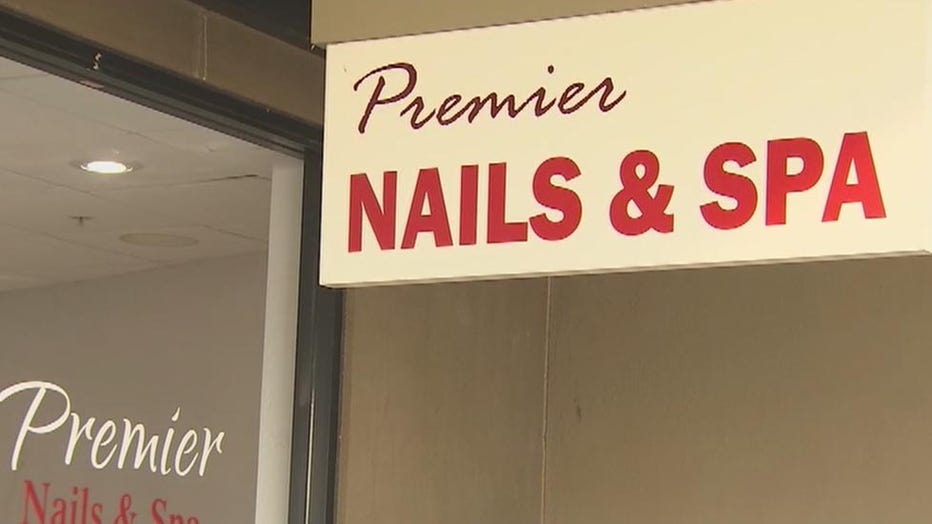 "I'm really upset and horrified," said Lily Nguyen, who has owned the salon for 12 years. She said she hired Truong a month ago to be a janitor, and she now feels horrible about what happened.
"Sorry to the victim and his family, and I regret it took place at my work," said Nguyen.
Last year, a 30-year-old woman identified as Lindsay Eastridge was stabbed to death at the same nail salon. Police eventually shot and killed the male suspect in what they believe was a random attack.
On Thursday, the salon was still filled with dedicated customers, even after the two criminal incidents.
"She runs an ethical business and really cares for people," said one customer.
Outside the salon, however, it's getting more mixed reviews.
"I'm appalled that this is happening," said one person.