Missing three-year-old found safe, alert cancelled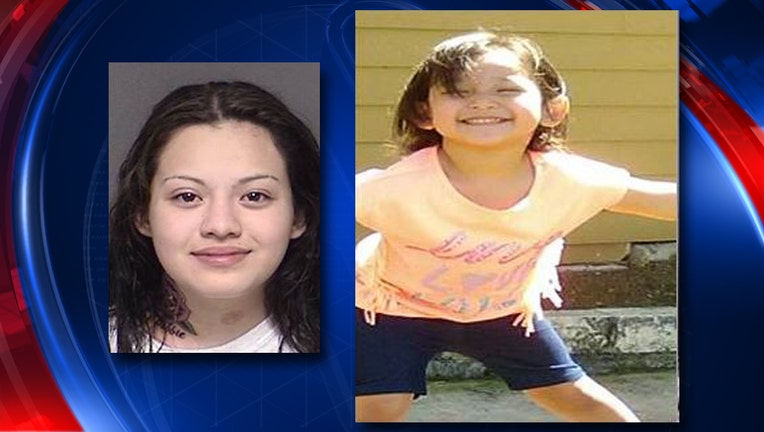 article
SAN ANTONIO, Texas (FOX 7 Austin) - UPDATE: Zanyah Lucio has been found safe, according to the San Antonio Police Department. Thank you to everyone for sharing her picture
An AMBER Alert has been issued for a missing three-year-old girl in Texas. Zanyah Lucio has been missing from San Antonio since Monday, May 6.
Police believe that she may be with 20-year-old Gabriella Lucio.
Zanyah is Hispanic with brown eyes and brown hair. She is around 3' 4" and weighs roughly 38 lbs. She was last seen wearing a pink tank top, pink pajama pants with rainbows and hearts, and no shoes.
Gabriella Lucio is around 4' 11" and weighs around 130 lbs. She has black / red hair, brown eyes and multiple tattoos, according to the San Antonio Police Department.
It is believed that Zanyah could be in grave or immediate danger.
Anyone with information about this AMBER Alert or who may have seen Zanyah is asked to call the San Antonio Police Department at 210-207-7660.