People found dead in Scottsdale apartment identified by police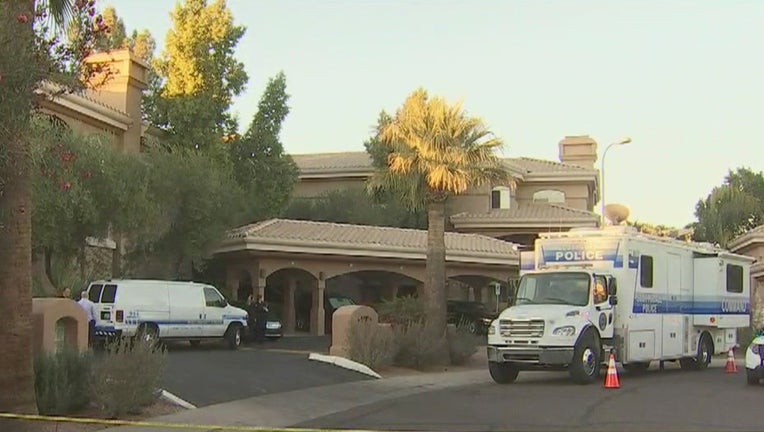 SCOTTSDALE, Ariz. (KSAZ) - Scottsdale Police have identified the two people who were found dead inside an apartment complex on Friday.
According to a statement issued by Sgt. Ben Hoster Saturday, the two are identified as Veronica Birk, 25, and Brock Haman, 24. Birk and Haman, according to the statement, are acquaintances.
According to an official with Arizona State University athletics, Haman was an ASU football player for a short time.
The two, according to Scottsdale Police on Friday, were found dead inside an apartment on the 7000 block of E. Chaparral Road, after police conducted a welfare check.
According to the statement released on Saturday, it was Birk's mother who requested the welfare check, Birk's mother, according to police, lives out of state. Birk and Haman, according to the statement, appeared to have been dead for some time, and evidence at the scene indicates that drug use was related to the deaths.
Scottsdale Police, however, said the exact cause of death still needs to be determined by the Maricopa County Medical Examiner's Office.
Police said there are no suspects in relation to the deaths.