Phoenix man arrested, accused of killing his brother: PD
PHOENIX - Phoenix Police officials say they are looking into a murder that began as a missing persons case.
According to a statement released on Nov. 20, brothers George Thomas Morgan, 45, and Michael John Morgan, 44, were involved in what was described by police as "repeated physical altercations" at their home, located in the area of 19th Avenue and Lewis, between the hours of 5:00 p.m. and 8:00 p.m. on Nov. 11.
"The repeated incidents ended, and neither were seen for a period of time," read a portion of Phoenix Police's statement. "When Michael returned to the residence but George did not, [it caused] family to report George missing on November 12, 2023."
Phoenix Police officials said their Missing Persons detectives ultimately brought the Homicide Unit into the case, after learning of suspicious circumstances surrounding the case.
"Homicide assumed the investigation and eventually established probable cause to arrest Michael for being responsible for the death of George," read a portion of the statement. "Michael was booked on multiple charges to include murder."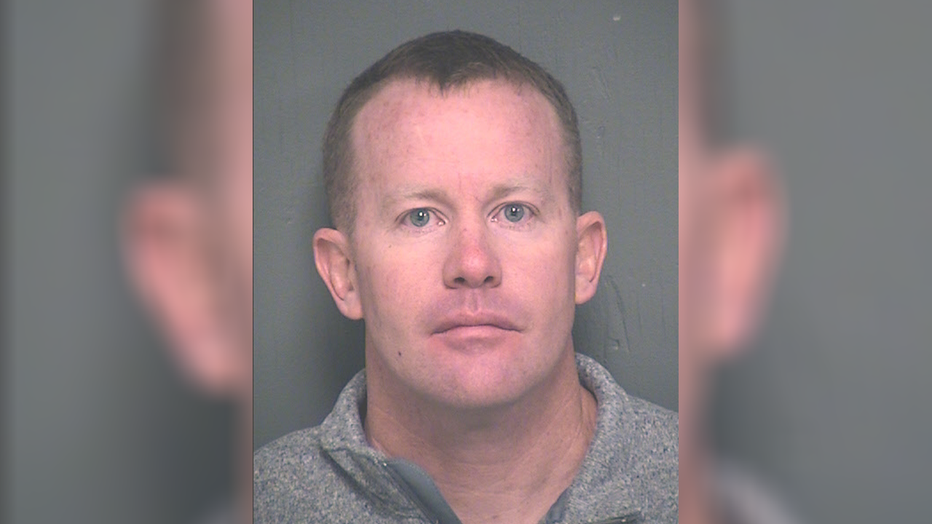 According to Phoenix Police officials, George's remains have yet to be located. Meanwhile, anyone with information should leave an anonymous tip by calling Silent Witness at 480-WITNESS. Spanish speakers can leave an anonymous tip by calling Testigo Silencioso at 480-TESTIGO.
Si tiene alguna información sobre este caso, llame a la línea de Testigo Silencioso (480-TESTIGO, 480-837-8446).
Silent Witness
https://www.silentwitness.org/
Incident Scene