Police investigate fatal motorcycle crash in Phoenix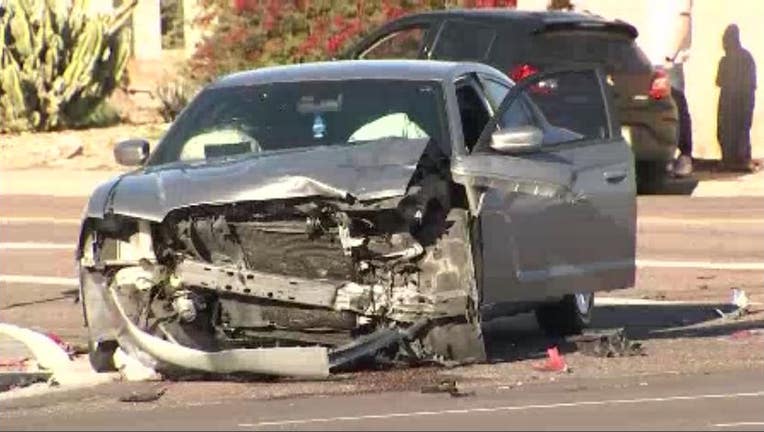 PHOENIX - Phoenix police are investigating a fatal collision involving a motorcycle that left a man dead near 31st Avenue and Bell Road. 
Detective Luis Samudio says the collision happened Wednesday afternoon when a Dodge Charger was making a left turn on northbound 31st Avenue and failed to yield to a motorcycle that was heading westbound on Bell Road.
A 51-year-old man was ejected from the motorcycle and was pronounced dead at the scene.
The 27-year-old driver of the Dodge stayed at the scene after the crash.
During the investigation, Bell Road was closed in all directions between 29th Avenue and 32nd Avenue.
No names have been released in this case.