Skier killed, another seriously injured following avalanche at Alpine Meadows
ALPINE MEADOWS, Calif. - A skier from Plumas County was killed and another man seriously injured in an avalanche at the Alpine Meadows ski resort around 9 a.m. Friday. 
The Placer County sheriff's office and the Tahoe Nordic Search and Rescue team responded to the scene and initially reported several victims being unaccounted for. 
"We would still be out there looking if we didn't have all those witnesses and we didn't have all those resources and the volunteers certainly was a huge help," said Sgt. Mike Powers with the Placer County Sheriff's Department. 
By 11:45 a.m., Alpine Meadows released a statement announcing the search for additional victims had concluded. The resort utilized various tools in the search, including avalanche transceivers, probes, RECCO Rescue System techology, avalanche-trained rescue dog teams, as well as witnesses to the incident.
The man who died has been identified by the Placer County sheriff as Cole Comstock, 34, of Blairsden, California.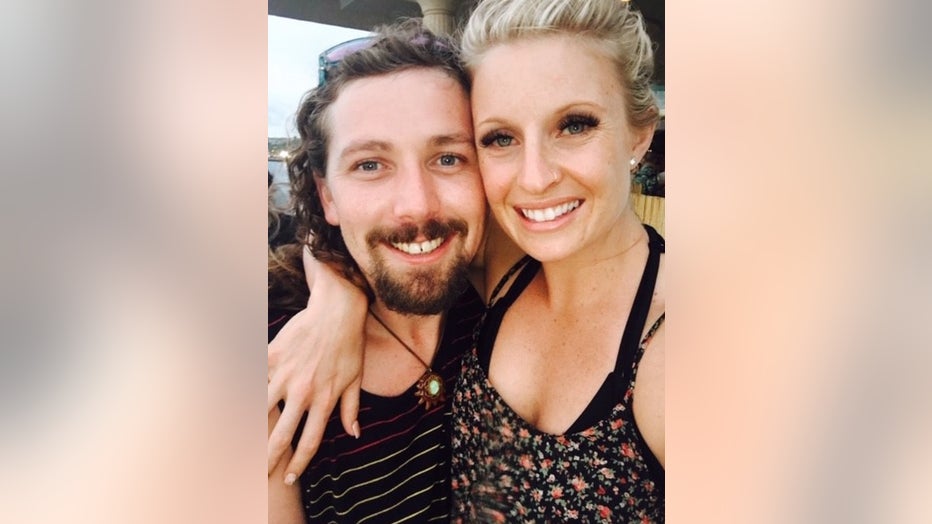 Cole Comstock, 34, of Blairsden, California, and his wife Caitlin.  (Photo provided by Caitlin Comstock)
Alpine Meadows reports 11 inches of new snow overnight. In the last 24 hours, Alpine Meadows has received 18 inches of snow. 
The resort remained open and busy with skiers and snowboarders arriving for a long holiday weekend. 
While rare, the Sierra Avalanche Center reports the avalanche risk Friday was "considerable."
"There is a high degree of uncertainty today in regards to snowpack instability near and below treeline. A significant loading event onto a weak layer in the upper snowpack has occurred near treeline and below treeline. Significant drifting of new snow has occurred near treeline and above treeline. CONSIDERABLE avalanche danger is forecast for all elevations."
"I think my greatest fear is to be caught in an avalanche myself, knowing that the liklihood of getting out of one alive is pretty low, or getting out alive and uninjured,  that's just a real drag to hear," said snowboarder Logan Miller.  
 "The reason we have avalanches is we have a layered snowpack, so with every storm there's a new layer of snow deposited on the snowpack," said Richard Bothwell, an avalanche safety instructor. He said most happen out of bounds in back country, so this one surprised him.  
He teaches how to use safety gear like beacons, shovels, probes, even airbags that float victims on top of the slide, but his overriding advice: Understand the danger and avoid being caught altogether. 
"The enemy is time. If someone is buried in an avalanche, we need to get an open airway on that person within 15 minutes," Bothwell said. 
Shawn Woodhull, a skier, said the number one rule is to fight like hell. "Always have your transponder on and know how to use it."     
About 30 people die in avalanches every year in the U.S., most in Colorado. An avalanche at Alpine Meadows in 1982 killed seven people, including several employees of the ski resort.
The cause of Friday's avalanche is unknown and is under investigation.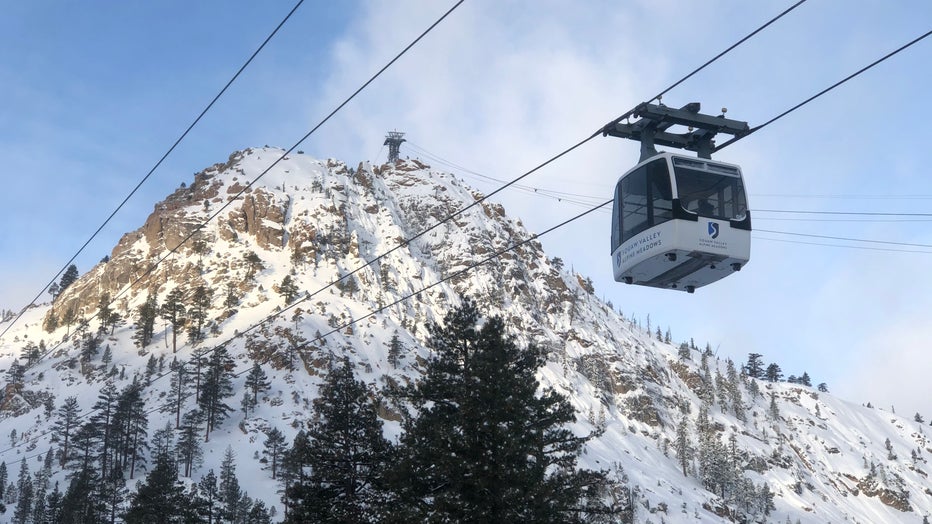 Alpine Meadows on Friday, January 17, 2020. (Ben Arnst - Squaw Valley Alpine Meadows)
The Associated Press and FOX 40 contribued to this report.