Street racing in Chandler leaves man dead; suspect driver sought by police
CHANDLER, Ariz. - Police are searching for a driver they say was racing another vehicle in Chandler that led to a rollover crash, leaving a man dead.
Chandler Police say officers responded to Gilbert Road and Powell Place just before 1:30 p.m. on Aug. 25 after receiving reports of a red Chevrolet Camaro that crashed into a block wall.
Once at the crash scene, officers found the driver of the Camaro, 32-year-old Mahad Zara. He was taken to a hospital where he later died.
Investigators say Zara and another driver were racing at speeds of 80-90 mph northbound on Gilbert Road when Zara lost control of his Camaro, rolled the vehicle, and crashed into the wall.
According to witnesses, the other vehicle was a gray or charcoal Dodge sports car that continued heading northbound after Zara crashed.
"Detectives located video surveillance showing both vehicles traveling at extreme speeds northbound on Gilbert just before the crash," police said.
A $1,000 reward is being offered in this case. Police are asking anyone with any information, including any dash-cam video, to contact them at 480-782-4130 or through their website.
"I heard it in my backyard and then I ran out there and saw that part of our wall had collapsed. Then from there, I could see the car," says neighbor Brigitte Caruso.
Chandler only has 45 mph streets, says Chandler Police Det. Eva Zermeno, so you won't see anything above that.
"We don't have any indication that the vehicles or the people that were driving knew each other. Just the fact that there was potential information that they were racing …," Zermeno said.
Detectives say street racing is a valley-wide issue, not just for the drivers, but for residential neighborhoods where this is happening.
"It's just a busy street in general and there's been a lot of growth in the last few years. There's constantly a lot of traffic and I don't really want to be out on that sidewalk anymore," Caruso said.
Police say if they're going to be doing this, maybe they need to go to a raceway or a track and do it legally, that way it prevents these sort of situations happening and putting other lives and people and property at risk.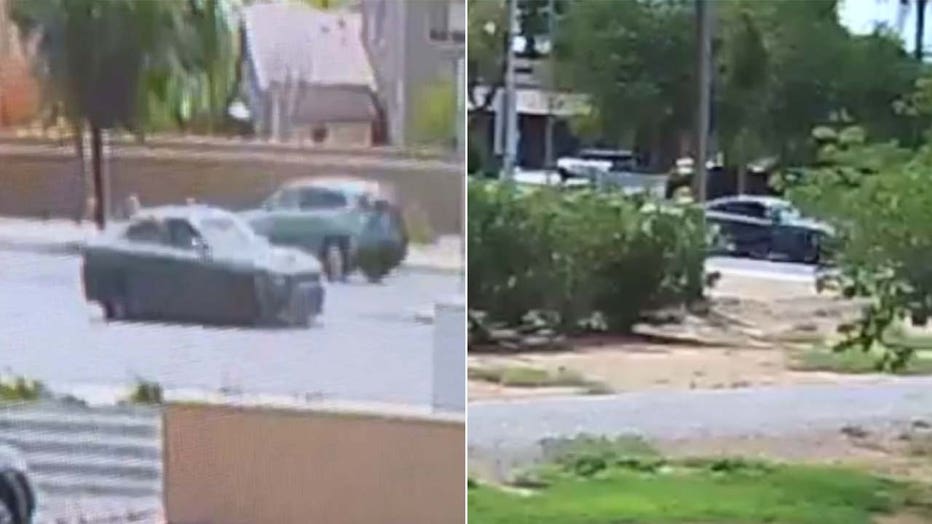 Investigators say Mahad Zara and another driver were racing at speeds of 80-90 mph northbound on Gilbert Road when Zara lost control of his Camaro, rolled the vehicle, and crashed into the wall. (Chandler Police Department)
Tune in to FOX 10 Phoenix for the latest news: