Tech sector continues to shed jobs as Dropbox lays off 500
Cloud storage company Dropbox joined the growing ranks of tech companies announcing layoffs as it said Thursday it will cut 500 jobs, shrinking its workforce by about 16%.
Dropbox CEO and co-founder Drew Houston wrote in a blog post that the layoffs will impact the company's global workforce. He attributed the cutbacks to slowing growth and the need to shift the company's workforce to emphasize artificial intelligence (AI) and product development.
Houston said that "while our business is profitable, our growth has been slowing," and noted that while some of that is due to the "natural maturation of our existing businesses" the recent "headwinds from the economic downturn have put pressure on our customers, and in turn, on our business."
LYFT TO CUT ABOUT A QUARTER OF WORKFORCE IN LATEST ROUND OF LAYOFFS
Houston noted in his blog post that Dropbox's product pipeline will demonstrate the company's efforts to bring AI into its offerings: "Over the last few months, AI has captured the world's collective imagination, expanding the potential market for our next generation of AI-powered products more rapidly than any of us could have anticipated. However, this momentum has also alerted our competitors to many of the same opportunities."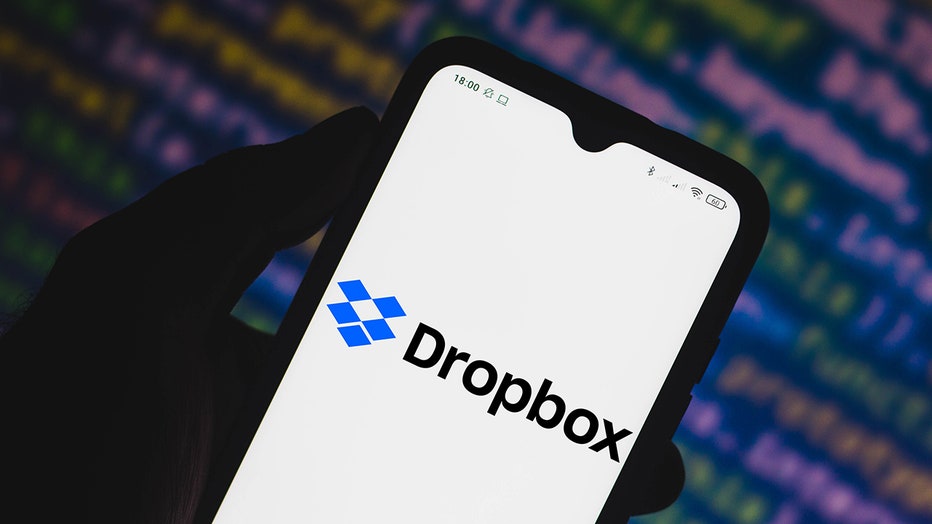 In this photo illustration a Dropbox logo seen displayed on a smartphone. (Photo Illustration by Rafael Henrique/SOPA Images/LightRocket via Getty Images)
"In an ideal world, we'd simply shift people from one team to another. And we've done that wherever possible," Houston wrote. "However, our next stage of growth requires a different mix of skill sets, particularly in AI and early-stage product development."
AMAZON BEGINS JOB CUTS IN HR, CLOUD COMPUTING DIVISIONS
Dropbox's employees impacted by the layoffs will be eligible for 16 weeks of pay, with one additional week of pay for each completed year of tenure at Dropbox. All impacted employees will also have their Q2 equity vested as well.
Furthermore, the company said impacted employees will be eligible for up to six months of COBRA or equivalent programs internationally. 
RELATED: Tech layoffs, high interest rates are having 'serious impact' on how people buy homes
Dropbox will also allow employees to keep company devices for personal use and provide job placement services. 
"These transitions are never easy, but I'm determined to ensure that Dropbox is at the forefront of the AI era, just as we were at the forefront of the shift to mobile and the cloud," Houston wrote. "We'll need all hands on deck as machine intelligence gives us the tools to reimagine our existing businesses and invent new ones."