Video shows abandoned migrant child drifting on Rio Grande; National Guard troop runs to rescue
A new video from the U.S. southern border appears to show a migrant child drifting down the Rio Grande alone on a flotation device.
In the footage, a Texas National Guard soldier is seen rushing to assist the floating child in Eagle Pass, Texas. 
A source told Fox News correspondent Bill Melugin that the child was rescued.
The footage comes as the migrant crisis at the southern border continues to intensify. Rio Grande Valley Sector Chief Gloria Chavez announced in March that Border Patrol agents had officially reached a million migrant encounters since the fiscal year began in October.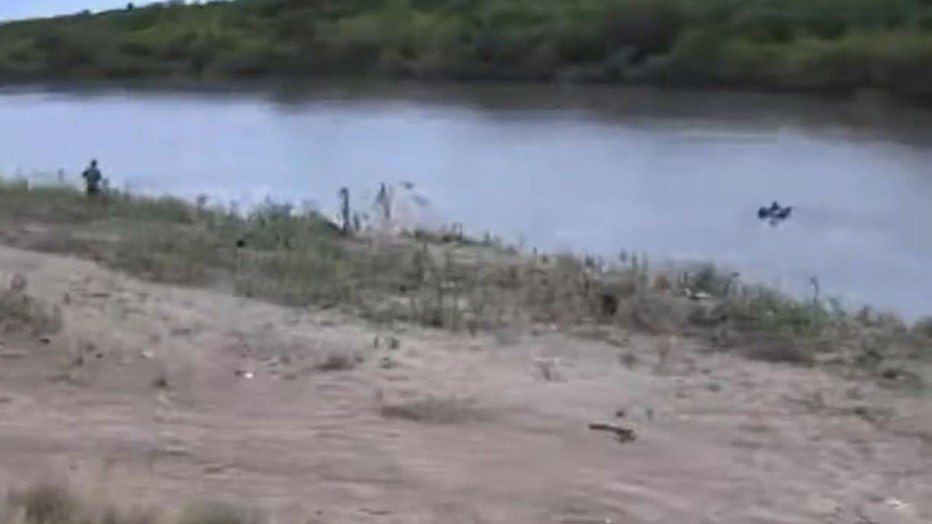 New video appears to show a migrant child drifting down the Rio Grande alone on a flotation device. (Heavenly Farms, Eagle Pass)
MEXICAN IMMIGRATION GUARDS DIDN'T RELEASE MIGRANTS AS DEADLY FIRE RAGED, VIDEO APPEARS TO SHOW
There were 400,000 recorded migrant encounters in FY 2020. In FY 2021, that number shot up to 1.6 million, and then 2.2 million in FY 2022.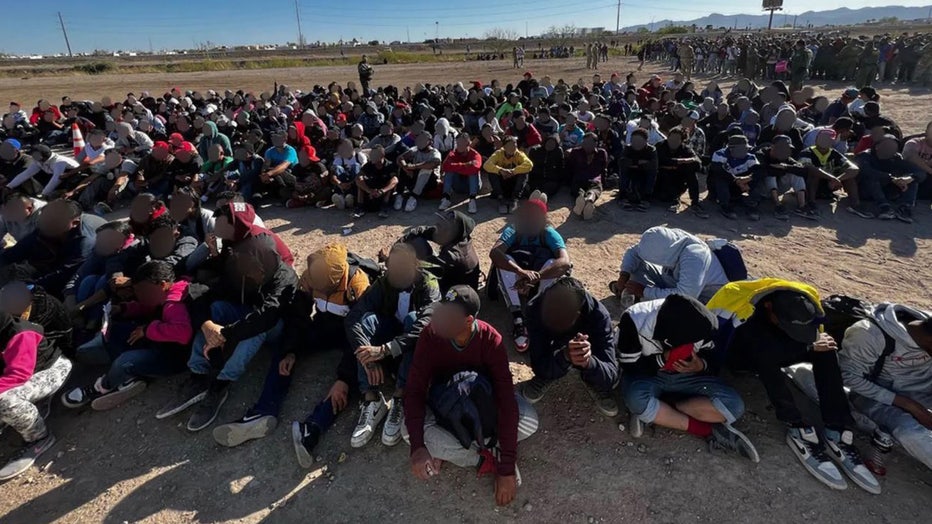 Border Patrol agents encounter over 1,000 migrants on March 29, 2023 in El Paso, Texas (Customs and Border Protection)
FIRE AT MEXICAN MIGRANT FACILITY THAT KILLED 38 STARTED IN DEPORTATION PROTEST, PRESIDENT SAYS
Border Patrol Chief Raul Ortiz told the House Homeland Security Committee last month that his agency does not have operational control of the border.
"In five of those nine southwest border sectors, we have seen an increase in flow and that has caused a considerable strain on our resources and really has forced the Border Patrol to move so agents and even migrants to some of the other areas," Ortiz said.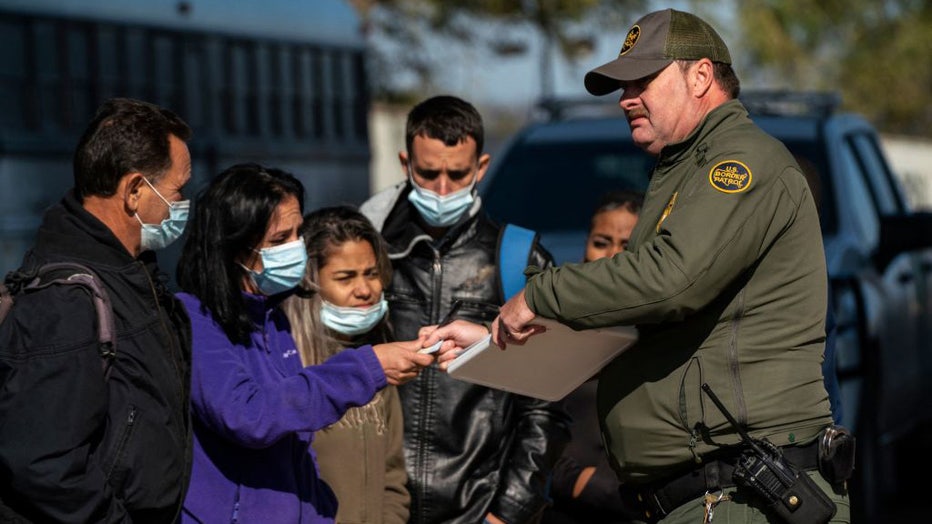 FILE-Migrants wait for their turn to have a Border Patrol agent write down their information in Eagle Pass, Texas on December 20, 2022. (VERONICA G. CARDENAS/AFP via Getty Images)
On Wednesday, 58 migrants were found crammed in the back of a Pense truck in El Paso. Texas Department of Public Safety officials arrested the suspected smuggler, Marquez Oviel, on federal human smuggling charges.
Fox News' Adam Shaw contributed to this report.
Get the latest updates on this story at FOXNews.com.