What to watch during elections in Florida, Arizona, Oklahoma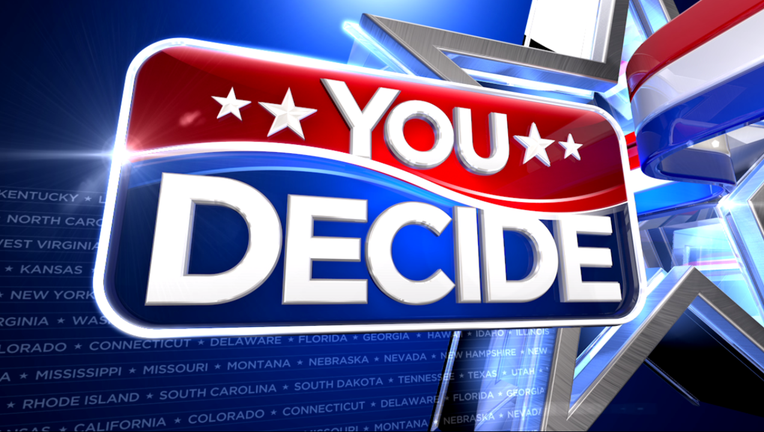 article
Voters in Arizona, Florida and Oklahoma head to the polls in the final multistate elections of the 2018 primary season. They offer another test of President Donald Trump's imprint on the Republican Party. But the races, especially in Arizona, will take on special meaning following the death of Sen. John McCain, which has spurred a debate about how far the party has moved to the right since his failed 2008 bid for the presidency.
What to watch:
TRUMP, McCAIN AND A TOSSUP SENATE SEAT
Perhaps no other race in the country demonstrates the competing strains on the modern Republican Party than the three-way GOP primary for the Senate seat now held by the retiring Jeff Flake, who joined McCain as one of Trump's most outspoken GOP critics.
Republican Rep. Martha McSally is the Washington establishment's favorite, with a resume that includes time as an Air Force colonel. She's played up her allegiance to Trump but faces two outspoken conservative opponents: Former state Sen. Kelli Ward, who lost to McCain in a 2016 primary, and former Sheriff Joe Arpaio, the 86-year-old immigration hawk once convicted of criminal contempt of court but pardoned by Trump.
The results could be mixed. Arizona rules give the nomination to whoever gets the most votes. That means McSally could come out on top even if a majority of Republicans split their vote between the more right-leaning Ward and Arpaio. Such a scenario could leave McSally in a weak position heading into a general election campaign against the likely Democratic nominee, Rep. Kyrsten Sinema.
In a year where Senate Democrats are playing defense, the Arizona seat offers a rare pickup opportunity that could help them maintain the status quo of a narrowly divided Senate or even tip them into the majority.
Tuesday's results could also help Arizona Gov. Doug Ducey decide they type of person he wants to pick to fill McCain's seat through 2020. If a majority of voters chooses one of the most conservative candidates, that could encourage him to choose a candidate who is more of a hard-liner on the issues Trump cares about most deeply, especially immigration. A strong vote for McSally could discourage the governor from picking someone whose profile is dramatically different than McCain's.
Trump has intervened in multiple GOP primaries this year but has so far stayed out of the Arizona Senate race.
DOUBLE FEATURE IN FLORIDA
Primaries for governor on both sides of the aisle may remind voters why Florida is still the nation's ultimate political battleground.
Trump has weighed in for Rep. Ron DeSantis in the Republican primary, complete with a campaign rally and the requisite tweeting. But Agriculture Commissioner Adam Putnam, the favorite of the in-state GOP establishment, has done his best Trump impression, with broadsides against "fake news" and dubbing himself an "NRA sellout."
The problem for Putnam may be that in 2016, he was among the many Republican establishment figures who expressed reservations about Trump publicly. So if DeSantis wins, it'll be another sign of Trump's stamp on the GOP. If Putnam manages to win, he'll head into the general election with his handling of Trump leaving him exposed to critics on his left and right.
Democrats, meanwhile, have their own choice of philosophies and personalities.
Pragmatic centrists are hoping for Gwen Graham, the former congresswoman and daughter of Florida political icon Bob Graham, who served as governor and senator. (Among her endorsers: musician Jimmy Buffet.) Liberal progressives have their champions in Tallahassee Mayor Andrew Gillum (endorsed by Sen. Bernie Sanders). But the airwaves have been dominated by two tremendously wealthy candidates, former Miami Beach Mayor Phil Levine and real estate investor Jeff Greene.
With no runoff required, the winner will immediately have to shore up support within the party.
The primary also is expected to cement a heavyweight Senate matchup in November pitting Democratic incumbent Bill Nelson against two-term Republican Gov. Rick Scott.
NUMBERS WATCH
Beyond checking the winners, primaries in Arizona and Florida will offer political observers plenty of data to plow through. Of note, which party draws more overall voters to the polls in Florida and just how are those votes distributed? Will it be south Florida Democrats or panhandle Republicans who turn out in numbers closer to presidential year voting? Which side will cast more ballots in the state's battleground region along Interstate 4, particularly in the Tampa-St. Petersburg area, home to two of the most populous presidential swing counties in the country?
In Arizona, the Senate race is likely to turn in November on whether Democrats can maximize their base while peeling off enough Republicans. That means a close watch on how the Senate primary shakes out in the Phoenix suburbs.
OKLAHOMA GOVERNOR: WILL REPUBLICANS THROW A CURVE BALL?
Republicans in Oklahoma are trying to hold onto the state's top office despite term-limited Mary Fallin having some of the worst job approval numbers of any governor in the nation.
Democrats are hoping the GOP electorate's rightward march and embrace of outsiders result in a runoff win for Tulsa mortgage company owner Kevin Stitt over former Oklahoma City Mayor Mick Cornett. Stitt is using his personal fortune to attack Cornett for not being sufficiently loyal to Trump and his administration.
Democrats already have nominated Drew Edmondson, a former state attorney general, and national Democrats believe he has the profile to wage a competitive race against Stitt.
A Cornett victory Tuesday would be a big win for business-minded Republicans who believe a more moderate message can still prevail - and likely squelch Democratic hopes for November.
___
Barrow reported from Atlanta. Associated Press writer Sean Murphy in Oklahoma City contributed to this report.