Woman arrested in drive-by shooting at Goodyear Walmart
GOODYEAR, Ariz. - A woman has been arrested in connection to a shooting in the parking lot of a Walmart in Goodyear.
According to police, the shooting happened just after 9 p.m. on Sept. 7 when 46-year-old Shydonica Black got into an argument with two juveniles at the Walmart near Interstate 10 and Estrella Parkway.
Black allegedly fired shots from her vehicle at the juveniles who were in another car.
"[Black] threatened to 'blow their head off', prior to all parties getting back into their vehicles," court documents read. "As both victims drove away from the suspect, their vehicle was shot at by the female suspects vehicle, striking the victim's vehicle numerous times, to include shattering the back windshield of the vehicle."
No one was hurt.
On Sept. 25, police announced Black's arrest. She was booked into jail and is accused of multiple charges, including drive-by shooting, aggravated assault with a deadly weapon, endangerment, criminal damage and disorderly conduct. Her bond is set at $25,000.
Following her arrest, Black was interviewed by police and allegedly admitted to the shooting.
"It should be noted during the interview, Black was honest and very apologetic for this incident," court documents read. "She stated she wanted to apologize to both victims and knew her actions were wrong."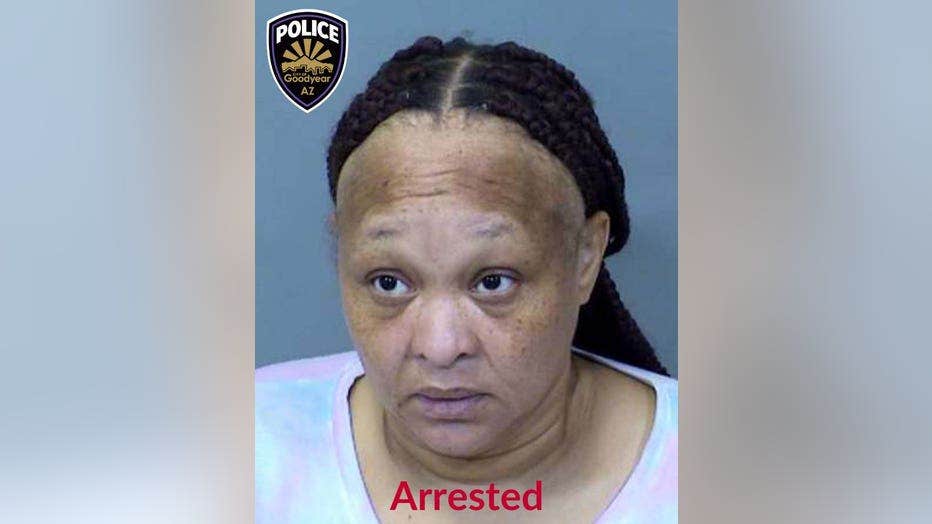 Where the shooting happened: