Carson Wentz gives game ball to 'Dutch Destroyer's' family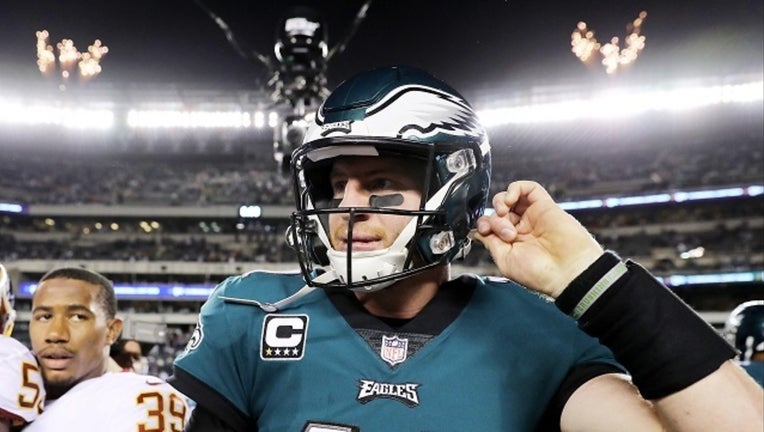 article
PHILADELPHIA, Pa. (WTXF) - After Monday night's win against the Washington Redskins, Philadelphia Eagle Carson Wentz made a heartwarming gesture: giving the game ball to the family of a local boy who lost his battle with cancer and shared a bond with the quarterback.
In May, Lukas met Wentz, who was an idol of his, along with Jordan Hicks. When Lukas passed away, he was buried in Wentz's jersey.
For each game this season, Wentz has honored the boy, wearing a bracelet with the words "Dutch Destroyer" visible on his left throwing arm. Lukas had earned the nickname thanks to his football skills.
On Monday, Lukas' family was invited to the game and met up with Wentz prior to kickoff, according to ESPN.
Those wishing to purchase their own "Dutch Destroyer" bracelet can do so here.