Behind on your retirement savings? Here's one feature that can help workers catch-up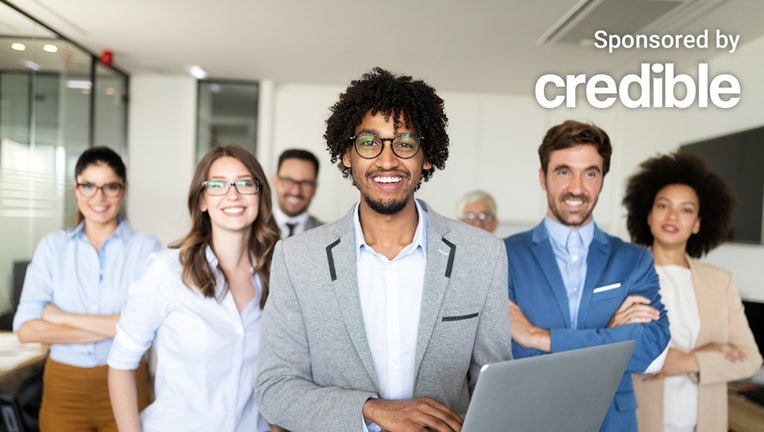 article
Automatic enrollment in workplace retirement plans can help bridge the benefits and savings gap that exists among different employee communities, a recent Voya Financial study said. 
Participation and savings rates have been lower among Black and Latino employees compared to White American participation levels, the study said. For example, Black employees showed a participation rate of 53%, and Latinos participated at a rate of 45% compared to 66% for White employees and 62% among Asian employees.
The study also highlighted a savings gap among the different employee communities. Black and Latino employees saved at 7.1% and 6.9%, respectively. By comparison, Asian and White employees saved at a rate of 9.5% and 8.4%, respectively.
Moreover, White and Asian employees had more significant bank balances averaging $99,000 and $86,000, respectively. Black and Latino employees reported smaller bank balances that averaged $45,000 and $43,000, respectively.
By retirement, the study said the gap in savings and earnings could create a monthly retirement shortfall of roughly $432 for Black participants and $460 for Latino employees and could mean these Americans will have to either delay or cutback on retirement lifestyle expectations.
"Over the last several years, employers have increased their focus on driving greater inclusivity, which has led to positive outcomes in the recruitment and retention of a more diverse workforce," Rob Grubka, the CEO of Voya Financial's Workplace Solutions, said. "Our research has found that employers can take this a step further by now focusing on opportunities to create greater value out of their benefits and savings programs by understanding and acting upon the unique needs of their employees. 
"However, despite the efforts supported by many employers today to drive greater outcomes, the dimensions of a strong retirement plan, such as participation and savings rates that can drive these outcomes, still remain a challenge for many individuals today, particularly among certain employee communities."
If high-interest debt is getting in the way of your retirement, consider paying it down with a personal loan at a lower interest rate to help lower your monthly payments. You can visit Credible to get your personalized rate in minutes without affecting your credit score. 
Knowing how insurance rates are calculated could save drivers money: survey
Automatic enrollment drives higher participation rates across all communities
Automatic enrollment into a workplace savings plan could help close the retirement savings gap for Black and Latino employees, the study said.  Employees automatically enrolled in workplace plans showed two to three times higher participation rates than those not automatically enrolled. 
Employer plans not featuring automatic enrollment of employees into their workplace retirement plan had active participation rates of 49% White employees, 46% Asian employees, 34% Latino employees and 31% Black employees. By comparison, plans that automatically enrolled workers showed participation rates of 92% Asian, 90% White, 88% Latino, and 87% Black employees.
"Clearing one's path to financial confidence includes helping individuals save for retirement, and that starts with getting them to enroll in a plan — and our research shows that automatic retirement plan features can make a big and impactful difference," Grubka said. "Features such as auto-enrollment seemingly not only increase overall plan participation but also show an opportunity to help close gaps among all employee populations. 
"And while delivering financial best practices support through an inclusion lens takes effort and focus, the payoff can be transformative for underrepresented employees and their families," Grubka continued.
If you are planning for retirement, paying down debt can put you in a better financial position, and a personal loan could help by lowering your monthly expenses. You can visit Credible to speak to a personal loan expert and get all of your questions answered.
Middle-income Americans still optimistic about financial prosperity – Here's how they're beating inflation
Secure 2.0 will make automatic enrollment compulsory
Beginning in 2025, Secure 2.0, most employee-sponsored 401(k) and 403(b) will be required to automatically enroll new hires at a saving rate of at least 3% of pay and automatically increase their saving rate by at least 1% every year up to at least 10% but no more than 15%.  
Secure 2.0 will also allow plan sponsors to automatically transfer an employee's low-balance retirement account to a new plan once they leave the job. 
"Auto-portability helps plan participants receive benefits to which they are entitled by consolidating retirement accounts from various employers," Vanguard said in a statement. "For plan sponsors, this feature could help reduce the incidence of 'missing participants.'"
If you are retired or are preparing to retire, paying down debt with a personal loan can help you reduce your interest rate and monthly expenses. You can visit Credible to compare multiple personal loan lenders at in one place and choose the one with the best interest rate for you.
Many Americans plan to use their tax refunds to build savings in 2023, survey says
Have a finance-related question, but don't know who to ask? Email The Credible Money Expert at moneyexpert@credible.com and your question might be answered by Credible in our Money Expert column.