$26,000 reward offered for information on 2007 cold case murders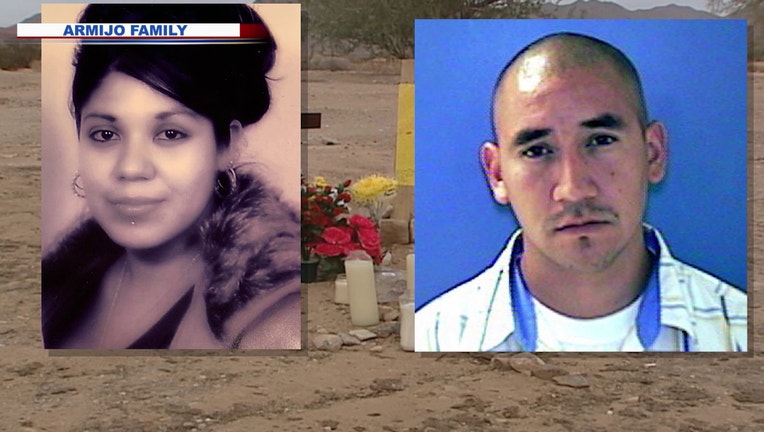 BUCKEYE, Ariz. - Officials with the Buckeye Police Department say the largest reward in department history is being offered for information leading to the arrest of suspect or suspects responsible for a double murder that happened over a decade ago.
According to a statement, the murders happened in 2007, and the victims, identified as Santana Monique Armijo (then 21) and Michael Martinez (then 28) were found just north of Interstate 10 and Verrado Way.
Officials say the victims' bodies were found in a desert area at the time the crime was committed, but the area has since been developed.
"It is believed the two were killed somewhere else and dumped at that location," read a portion of the statement.
Officials say in 2020, following a department reorganization, a Major Crimes Unit was created and tasked with re-examining unsolved homicides. A $25,000 reward has now been added in addition to the $1,000 already being offered by Silent Witness for information leading to an arrest.
The $25,000, according to officials, came from money seized through the Racketeer Influenced and Corrupt Organizations Act, also known as RICO.
Loved ones still hoping for justice
Armijo's loved ones are still holding out hope that justice can be served, even if 13 years have passed by since Armijo was killed.
"Losing her, I lost a part of me that I'll never get back," said Armijo's cousin, Vanessa Camacho. "It'll never be the same. It hasn't been the same."
Armijo's murder came 11 months after her brother died while serving the army.
"Please use your voice. I am begging you as mother, please call anything in," said Armijo's mother, Tina Armijo. "I lost my son fighting for our country. Let's fight back. Let's get these persons. What they deserve is justice. Don't let them harm another family."
Armijo left behind two young sons, and her family said it has been a struggle to get new leads on the case. They are hoping the new reward will bring in solid tips.
"Any little piece of evidence or any details that you may think might be little, might be huge for the detectives," said Armijo's aunt, Denise Garcia.
"$26,000. It can hopefully help you at this time, help your family in need. Please. I'm begging you. Begging you," said Tina.
Anyone with information should leave a tip by calling Silent Witness at 480-WITNESS. You can remain anonymous and receive a cash award for tips leading to an arrest or indictment.
Si tiene alguna información sobre este caso, llame a la línea de Testigo Silencioso (480-TESTIGO, 480-837-8446).
Silent Witness