Arizona border rancher accused of shooting at unarmed men; defense suggests drug traffickers bought testimony
PHOENIX (AP) - The prosecutor in the first-degree murder case against an Arizona rancher accused of killing a Mexican man on his land last month alleged during a court hearing Wednesday that the rancher opened fire that day on a group of about eight unarmed people outside his home.
Kimberly Hunley, chief deputy attorney for Santa Cruz County in Nogales, Arizona, made the assertion the same day the court made public a filing she made Tuesday asserting that rancher George Alan Kelly began shooting at the group "out of nowhere" on Jan. 30 without issuing a warning or a request to leave.
Kelly, 73, faces a first-degree murder charge in the death of one of the people, Gabriel Cuen-Butimea, who lived just south of the border in Nogales, Mexico. U.S. federal court records show Cuen-Butimea was convicted of illegal entry and deported back to Mexico several times, most recently in 2016.
Two more people from the group later came forward to law enforcement, prompting authorities this week to amend the complaint against Kelly to include two counts of aggravated assault "using a rifle, a deadly weapon or dangerous instrument" in a shooting at his ranch in Kino Springs just outside Nogales, Arizona city limits.
Kelly's attorney entered a not guilty plea Wednesday for those additional counts. 
Hunley's filing said Kelly's comments conflicted with what witnesses from the group told law enforcement, and that his story significantly changed over time.
"Kelly shot an unarmed man in the back as he was fleeing, in addition to shooting at other individuals, without warning or provocation," Hunley said in the filing, arguing against a reduction in Kelly's $1 million cash bond.
She wrote that the group "posed no threat to him or family," but nevertheless "shot at them repeatedly with an AK-47, striking and killing one of them."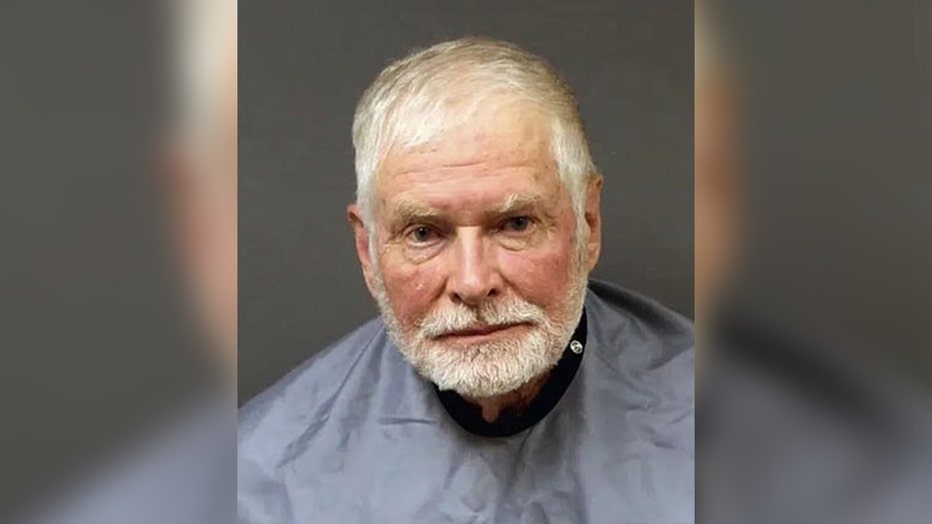 The government also argues two others who were with the deceased victim as he fled were also shot at but "luckily escaped with their lives." 
The state claims no one in the group was armed or had any weapons. Those two people have come forward and offered their statements. 
Kelly's attorney, Brenna Larkin, has said Kelly did not shoot and kill the man, but Kelly acknowledges that earlier that day he fired warning shots above the heads of smugglers carrying AK-47 rifles and backpacks he encountered on his property.
VIDEO: Arizona rancher arraigned on murder charge for allegedly shooting and killing migrant
Justice of the Peace Emilio G. Velasquez on Wednesday ordered that Kelly's bond be changed from a cash to a surety bond, which would allow Kelly to put up his ranch and home rather than come up with cash and allow him to leave custody while the case plays out.
Velasquez set a preliminary hearing for 9 a.m. MT (11 a.m. ET) Friday in Santa Cruz County Justice Court.
Defense blames armed drug traffickers
George Kelly argues that it was armed drug traffickers who shot and killed the man whom authorities believe to be 48-year-old Gabriel Cuen-Butimea, based on the Mexican voter registration card he carried. 
On Wednesday, Larkin told the courtroom that authorities "jumped the gun" in proceeding with the premeditated first-degree murder charge first without conducting a thorough investigation including forensics, ballistics, autopsy results, cell phone forensics, fingerprints and DNA. 
In allegedly mishandling the probe, the attorney said authorities "lit a match over a very intense political powder keg" and "predictably, there was an explosion." 
Larkin contends that the state's case currently relies heavily on testimony from two alleged witnesses who came forward after the investigation was "compromised by publicity." 
"There's a very large incentive structure for people to come forward and to have claimed to have been witnesses. People can possibly obtain immigration benefits for doing so, or at least have the expectation of that, and people can succumb to pressure from traffickers who have an interest in blaming this event on Mr. Kelly," Larkin said. 
"Testimony is something that is bought and sold by drug traffickers the same way that drugs and people are bought and sold," she added. "It is a valuable commodity, and it is used by these traffickers to obtain what they want. In this case, the benefit they're getting is security for their smuggling route through Mr. Kelly's property, and they're sending a message to anybody else defending his or her own property that if you defend your property against us, you will be arrested and there will be witnesses who come to stand against you." 
Larkin claimed one witness that came forward "asserted that Mr. Kelly came out and just randomly started shooting at people, shot this person from 10 yards away, and also shot a horse." 
"This person was certainly not shot from 10 yards away," the defense lawyer said. "That does not comport with the physical evidence, and there certainly was not a horse that was shot or injured in this altercation. It appears in the summary that I received from that witness statement that the investigating officers did not even ask a follow-up question." 
The defense says Kelly does not believe any of the warning shots fired from his rifle "could have possibly hit the person or caused the death" and the rancher, standing on his porch while his wife was sheltering in their home that fateful day, only meant to scare the group after their presumed leader "pointed an AK-47 right at him." 
In the filing earlier this month, Larkin detailed how Kelly contacted Border Patrol's Ranch Liaison several times on Jan. 30, including when the rancher's dogs brought Kelly's attention to the deceased man on his property later that evening. Santa Cruz County Sheriff's deputies also responded to the scene. 
The filing notes the deceased man had a radio on him and was wearing tactical boots, "indicating he was possibly involved in illegal activity." 
"All the shooting that Mr. Kelly did on the date of the incident was in self-defense and justified," Larkin wrote. 
GoFundMe campaign shut down
GoFundMe campaigns to pay for Kelly's legal defense have been shut down and the money was returned to donors, the platform said last week in a statement.
"GoFundMe's Terms of Service explicitly prohibit campaigns that raise money to cover the legal defense of anyone formally charged with an alleged violent crime," it said. "Consistent with this long-standing policy, any fundraising campaigns for the legal defense of someone charged with murder are removed from our platform."
GiveSendGo, which describes itself as a Christian fundraising platform, carries at least four campaigns collecting money for Kelly's legal defense, including one that gathered more than $300,000 as of Wednesday.
Kelly apparently drew on his borderlands ranching life in a self-published novel, "Far Beyond the Border Fence," which is described on Amazon.com as a "contemporary novel which brings the Mexican Border/Drug conflict into the 21st century."
Authored by a man with the same name, the 57-page novel focuses on a man named George and his wife, Wanda, also the name of Kelly's real-life wife.
"Several times each week illegal immigrants would cross the VMR ranch," reads one part. "They were led by armed human smugglers called Coyotes. George and his foreman had to patrol the ranch daily, armed with AK-47′s."
FOX News contributed to this report.
Continued Coverage