Man accused of killing his father, injuring his mother in Litchfield Park
LITCHFIELD PARK, Ariz. - A man has been arrested in connection to an assault at a home in Litchfield Park that left his father dead and his mother injured.
Deputies were called to a residence near 127th Avenue and Orange at around midnight on May 28 and discovered that a suspect, later identified as Xavier Salazar, had broken into his parent's home, and assaulted his father, mother, and a 21-year-old woman.
Once at the scene, the Maricopa County Sheriff's Office says deputies looked through a broken window into the home and saw the suspect, who had a woman pinned down on the floor.
"She was holding Xavier's arms up away from her," MCSO said in a statement. "Deputies forced entry into the home through the front door and encountered Xavier as he was sitting on top of the woman on the floor, he was forcefully removed away from her and was taken into custody."
Xavier's father, 58-year-old Joseph Salazar, was found injured inside the home. He was pronounced dead at the scene. Xavier's 61-year-old mother was hospitalized with non-life-threatening injuries.
The woman who had allegedly been pinned down by Xavier suffered strangulation injuries and was hospitalized, MCSO said. Her child was also at the home during the incident, but he was not hurt.
Xavier Salazar was booked into jail. He is accused of multiple charges, including first-degree murder, burglary and assault.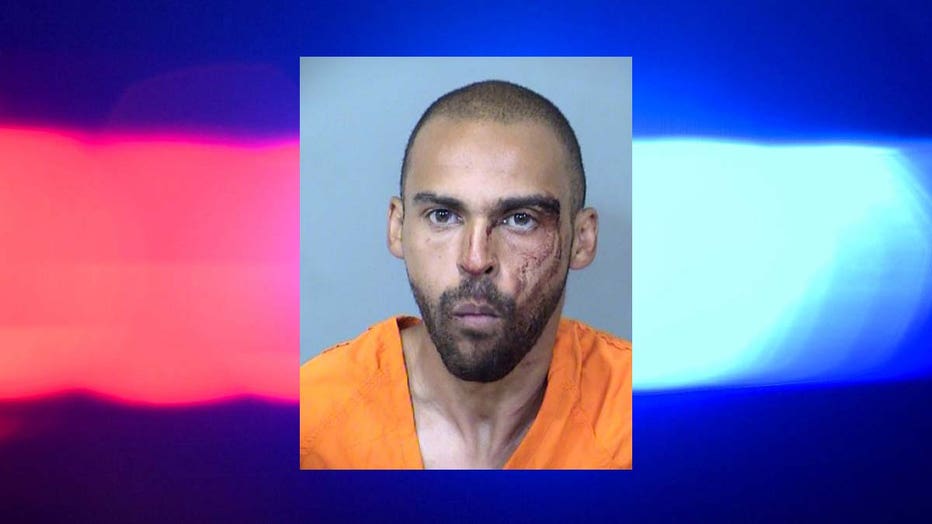 Xavier Salazar is accused of breaking into his parents Litchfield Park home, and killing his father and injuring his mother.
Where the crime happened: