Assault suspect arrested after fleeing from deputies in northern Arizona
VALLE, Ariz. - Authorities say a domestic violence suspect who was on the run in northern Arizona has been arrested.
The Coconino County Sheriff's Office says deputies on Sept. 14 just before 7 a.m. responded to Valle, which is about 50 miles northwest of Flagstaff, for reports of a domestic violence incident involving a weapon.
Once at the scene, deputies found a victim who had been assaulted. The suspect in the assault, 51-year-old Aaron Rose, fled the scene and was possibly armed.
While searching the area for Rose, deputies say an unknown person fired at them from a ridge line.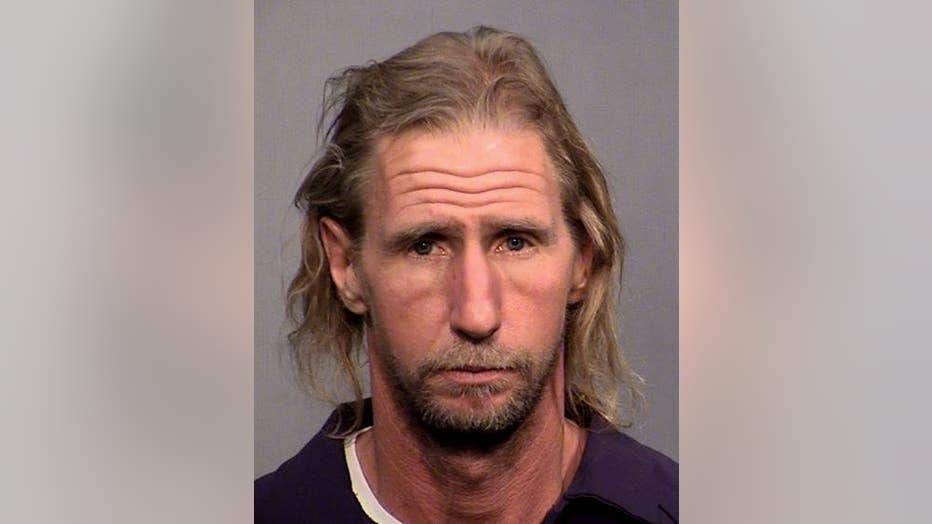 "At this point Deputies pulled back and a perimeter was set up," the sheriff's office said. "The Northern Arizona Tactical Team was deployed to the area along with an Arizona Department of Public Safety Helicopter."
At 10 p.m., deputies received a call from a Valle-area resident who said they were holding Rose at gunpoint. Deputies responded and took Rose into custody.
Rose was booked into a Flagstaff jail and is accused of aggravated assault with a deadly weapon and burglary.
Map of Valle, AZ: