At least a dozen injured after two Miami fire rescue vehicles collide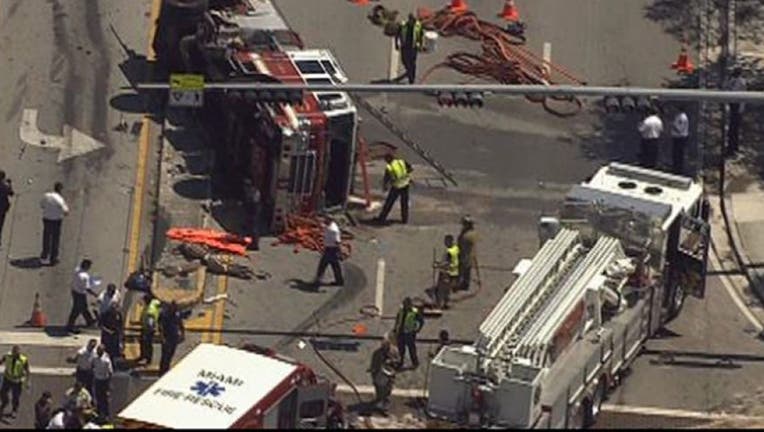 MIAMI - At least a dozen people were injured Tuesday after a fire truck and an ambulance collided in a Miami intersection, FOX affiliate WSVN reported.
Seven firefighters and five civilians were taken to Jackson Memorial Hospital following the crash.
Three firefighters and two patients inside the ambulance were admitted to the hospital's trauma center as a precaution.
None of the injuries was considered life-threatening.
Read the full story at FOXNews.com.