Bees sting students, adult at Scottsdale elementary school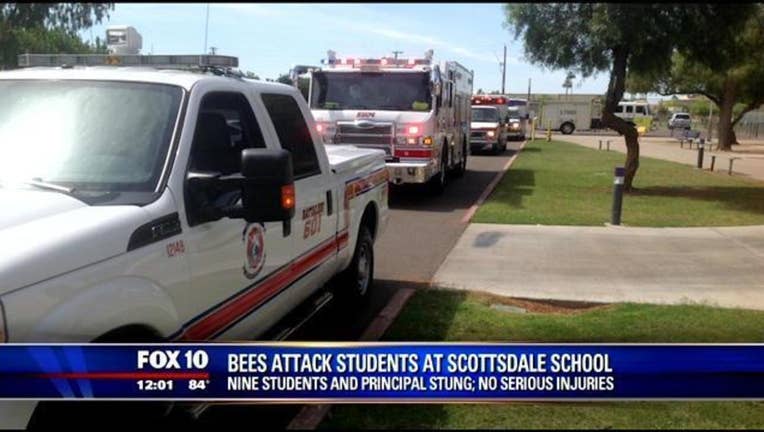 article
SCOTTSDALE, Ariz. (AP) - Authorities in Scottsdale say nine elementary school students and the school's principal were stung by bees that were disturbed while apparently were making a home in an irrigation box on the playground.
Fire Division Chief Jay Ducote says the principal of Pueblo Elementary School got stung 10 times but that he and the students are okay. Ducote says one student was taken to a hospital as a precaution.
According to Ducote, a beekeeper summoned to remove the bees found that they had been in the irrigation box and that it appeared they became aggressive when students stomped on or near the box while playing.