Surfer Bethany Hamilton won't compete in WSL events over new transgender policy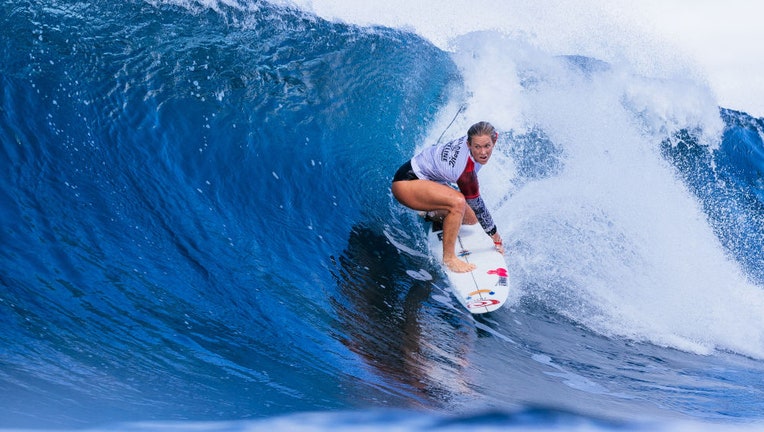 article
Pro surfer Bethany Hamilton says she will not compete in World Surf League (WSL) events after it adopted a rule allowing transgender athletes to compete in women's surfing competitions.
The 32-year-old announced her plans in an Instagram video on Feb. 5 while voicing her displeasure with the WSL's rule.
A WSL spokesperson tells FOX Television Stations in a statement: "As an Olympic sport, and with aspirations for all of WSL's disciplines to be included in the Olympics, the WSL has adopted the International Surfing Association (ISA) policy on transgender participation (the "ISA Transgender Policy"). The eligibility of a Surfer to compete either in a men's or women's Event under this Rule shall be subject to compliance with the ISA Transgender Policy."
"While I address this issue, I wanna be clear that I strive to have love for all of mankind regardless of any differences. But this concerns me as a professional athlete that has been competing in the World Surf League events for the past 15 plus years," Hamilton said in the video. 
Under the rule, transgender athletes who were assigned a male at birth and now identify as a woman can compete in women's events if their testosterone levels meet the requirements to compete as a woman.
"I feel that I must speak up and stand up for those in position that may feel that they cannot say something about this. I think many of the girls currently on tour are not in support with this new rule, and they fear being ostracized if they speak up," she continued. 
RELATED: Bethany Hamilton talks new documentary
Hamilton went on to ask in the video "have any of the current surfers in the World Surf League been asked what their thoughts, opinion and opinions are on this new rule before it was passed or announced? Should there be a conversation with the 17 women and all of the men on tour prior to a rule change such as this?"
The surfer continues asking, "Is a hormone level an honest and accurate depiction that someone indeed is a male or female? Is it as simple as this?"
"I personally won't be competing in or supporting the World Surf League if this rule remains," Hamilton concluded. 
Hamilton's video has received more than 100,000 likes and support from commenters on her Instagram page. 
In a statement on the WSL website, the organization said Monday that it's "working to balance equity and fairness, and we will continue to evaluate the policy in the months and years ahead as more research, information, and feedback are available."
Hamilton was 13 years old when she lost her arm in a tiger shark attack while on the water. And weeks later, she was back in the water on her surfboard. 
FOX 11 Los Angeles contributed to this report. This story was reported from Washington, D.C.