Cactus League, Arizona cities ask MLB to delay spring training due to COVID-19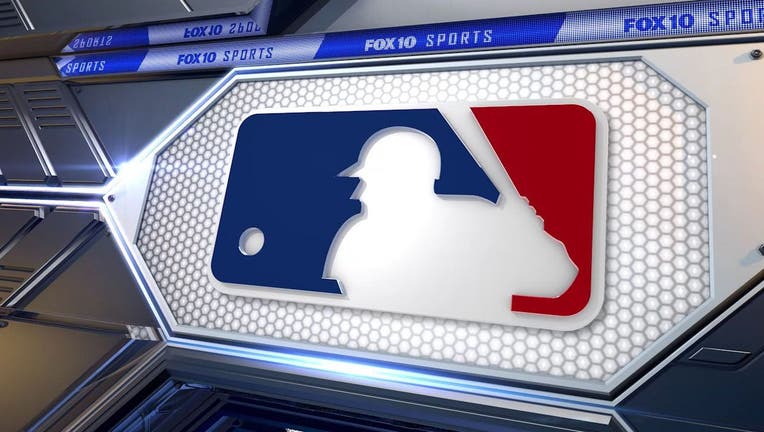 article
PHOENIX - The Cactus League and their host Valley cities are asking Major League Baseball to delay the 2021 spring training season because of the high coronavirus infection rate in Maricopa County.
"In view of the current state of the pandemic in Maricopa County – with one of the nation's highest infection rates – we believe it is wise to delay the start of spring training to allow for the COVID-19 situation to improve here," read a letter from the league's executive director, Bridget Binsbacher, to MLB commissioner Robert Manfred.
The letter was also signed by city mayors in Phoenix, Tempe, Goodyear, Mesa, Surprise, Peoria, Scottsdale and Glendale, as well as by the president of the Salt River Pima-Maricopa Indian Community.
It was announced in September 2020 that spring training would begin on February 27, 2021. Officials say they've made efforts to abide by COVID-19 guidelines by implementing pod seating, social distancing and contactless transactions.
"As leaders charged with protecting public health, and as committed, longtime partners in the spring training industry, we want you to know that we stand united on this point," read the letter.
"It was really important that they come together and voice that, as a united voice, on behalf of the Cactus League," said Cactus League Executive Director Bridget Binsbacher. "It seemed like, 'gosh, if there's any way we could buy some additional time, why wouldn't we do that?"
In a statement, officials with Major League Baseball said, in part:
"[We] will continue to consult with public health authorities, medical experts, and the Players Association whether any schedule modifications to the announced start of Spring Training and the Championship Season should be made in light of the current COVID-19 environment to ensure the safety of the players, coaches, umpires, MLB employees and other game day personnel in a sport that plays every day."
Spring Training has huge impacts financially in the Valley, with 15 teams playing here, but Binsbacher says this is solely about health.
"The economics of this and the financial impacts have not been part of our discussions. I can't stress this enough," said Binsbacher. "At the forefront of everything we've talked about has been health and safety.