Crime Files: Mesa man arrested once again following alleged sexual assault in Tempe
MESA, Ariz. - A man is accused of brutally attacking and sexually assaulting a teenage girl in the Phoenix area, according to authorities.
What makes this case different is that the suspect has been accused before of similar crimes, but never ended up in court.
Here are the details in this case.
Who's the suspect?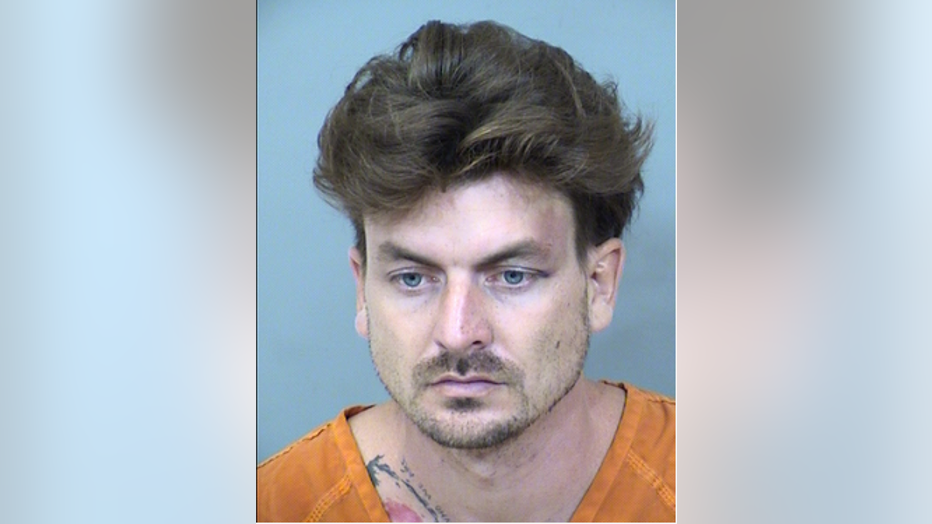 A mugshot photo of James Estep, taken in August 2023
Court documents we obtained identified the suspect in the August 22, 2023 incident as 32-year-old James C Estep.
Why does it feel like I've heard of the suspect's name before?
On July 5, 2023, we reported that the same James C. Estep was arrested on July 3 in connection with sexual assaults involving various women.
At the time, police officials said Estep was arrested in connection with a sexual assault incident that was reported to police on July 2.
"[The alleged victim] stated she met the defendant as she was leaving a bar in Tempe," read a portion of the court documents for the July 2 incident. "[The alleged victim] and defendant conversed with each other at several bars before agreeing to go to the defendant's house together."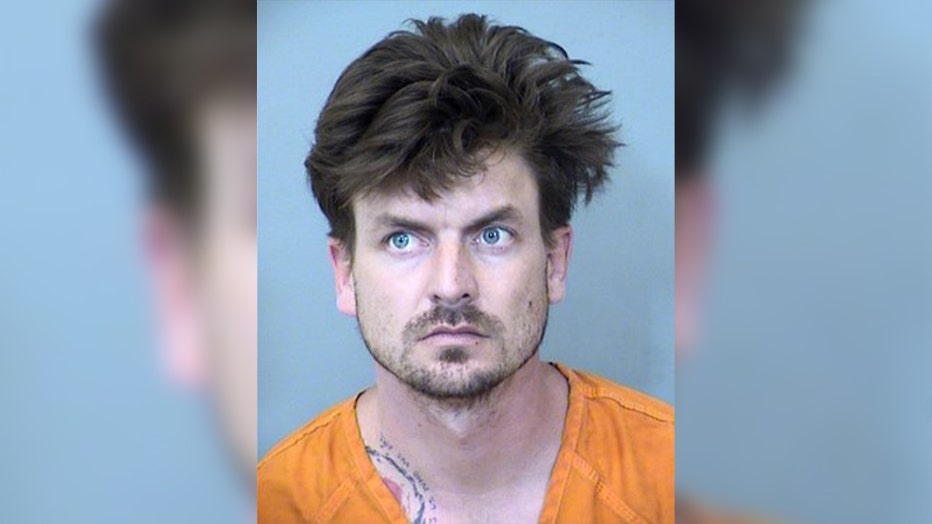 A mugshot photo of James Estep, taken in July 2023
Investigators state once the alleged victim was at Estep's home, the alleged victim and Estep had consensual sexual contact at first, but eventually, the alleged victim felt uncomfortable, and tried to leave.
Estep, according to investigators, placed his arm around the alleged victim's neck, causing her to struggle to breathe. Court documents provided graphic details on what happened, but according to investigators, multiple sexual acts were performed on the alleged victim after the alleged victim told Estep to stop.
Investigators said Estep was also linked to a sexual assault incident that was reported in May of 2021, and another incident that was reported on April 16, 2023.
Read More: Mesa man accused of sexually assaulting women
What is Estep accused of doing this time?
According to court documents for the latest incident, Estep was arrested on the night of Aug. 23 in Mesa, in connection with an incident that allegedly happened on Aug. 22.
Investigators allege that Estep sexually assaulted a 15-year-old in the back of his SUV. The incident reportedly happened in the area of Lebanon Lane and Apache Boulevard.
The alleged victim, according to court documents, told people near the incident scene that she was offered a ride from the light rail platform at Main Street and Alma School Road in Mesa by a person who, at the time of the incident being reported, was unidentified. That man was driving a white SUV at the time the incident began to unfold.
"She declined, but he insisted and pressured her to feel obligated to get in." read a portion of the court documents. "She stated he looked like he was getting out and it made her scared, so she did what he said to do."
Estep, according to investigators, drove the teenage girl to incident scene.
"Just prior to the sexual assault occurring, the suspect took the victim's cell phone from her hands as she was about to call her sister," read a portion of the court documents. "After taking her cell phone, he immediately began to strangle her and told her to get in the back seat."
The alleged victim, according to police, tried to fight Estep off, but Estep began punching her in the face and on the heat. Court documents contained graphic description of the alleged sexual assault that happened afterward.
Investigators eventually managed to link Estep with the incident. According to court records, surveillance video and witness accounts of the vehicle led detectives to Estep.
According to investigators, officers eventually served a search warrant was obtained for Estep's DNA, as well as his home in Mesa. Two roommates were at Estep's home at the time, and complied with the warrant.
"However, [Estep] was non-compliant and ultimately barricaded himself in his attic before he could be detained," read a portion of the court documents.
Estep, according to court documents, was taken to the hospital for a physical evaluation before he was released and booked into the Tempe Jail.
"Under Miranda, he stated he was tired and did not wish to answer any questions without an attorney present," read a portion of the court documents.
Ex-roommate speaks out
On Aug. 25, we spoke with a woman who said she answered a Craigslist ad for a roommate in June, and ended up living in Estep's home.
Michelle McCoy said she was so disturbed by Estep's comments and behavior that she knew she couldn't stay.
"I was just like 'I'm out of here,'" said McCoy.
In all, McCoy said she only lasted one week renting a room in Estep's home.
"He's actually very charismatic," said McCoy. "Very outgoing. Very friendly, at first."
However, McCoy said it wasn't long before she witnessed another side to Estep.
I brought my friend over and was like, 'hey, put this lock on my door,'" McCoy recounted. "Then, he got extremely angry, said I didn't need a lock on my door, that there was no reason for me to have a lock on my door, but you know, I definitely felt like I needed a lock."
What happened with the incidents Estep was arrested for back in July?
In all, Mesa Police reportedly submitted three cases to the Maricopa County Attorney's Office, but the charges were reportedly dismissed for further investigation.
"At this point, I concur with the decision they've made, We're hurrying to shore this up, but we have to get this right. If we get it wrong, we can't go back and re-try the case, so, we're going to get it right," said Maricopa County Attorney Rachel Mitchell, back in July.
We tried to reach out to County Attorney Mitchell on Aug. 25. She was not available for an interview, but a representative for the office stressed, during a phone call, that these are difficult decisions with lots of factors, many of which the office simply can't discuss at the present time.
The representative also said County Attorney Mitchell understands and joins in with the frustrations, but there is an ethical obligation to go to trials where there is a reasonable likelihood of conviction.
In this case, the representative said that test was not met.
What happens now with Estep?
Court documents state a judge has set a cash-only $500,000 bond for Estep, and should he make bond, he will be placed under house arrest and electronic monitoring.
Estep has been indicted by a grand jury on 30 felony counts, including sexual assault, kidnapping, aggravated assault, and theft, Maricopa County Attorney Rachel Mitchell announced on Sept. 1.
Area where the alleged assault happened