Little Caesars employee shot and killed coworker, Glendale police say
GLENDALE, Ariz. - An employee at a Glendale Little Caesars allegedly shot and killed his coworker on Friday, June 9, and court documents are filling in the blanks regarding what possibly happened.
The shooting happened at a location near 43rd Avenue and Peoria at around 11 a.m. 
When police arrived, they found the body of 37-year-old Fermin Reyna in the pizza restaurant with multiple gunshot wounds. Court documents allege the suspect shot Reyna at least a dozen times before stomping on his head.
The suspect stayed in the building and was arrested. He's identified as Oscar Ocon, 40.
Investigators say the suspect and victim had "some form of altercation in the past," but details behind their relationship are unclear.
A gun that was found inside the restaurant is believed to be the weapon used in the shooting, police said. 
The store is closed until further notice, says a note left on the pizzeria's front entrance seen on June 12.
Ocon is accused of first-degree premeditated murder and disorderly conduct with a weapon. He's being held in jail on a million-dollar bond.
Little Caesars spokesperson Jill Proctor provided a statement on the incident, saying:
"We are devasted by this incredibly tragic situation and our hearts go out to the victim's family. As a family company, our colleagues are central to who we are and remain the most important part of our brand. We are diligently working with local authorities and are unable to comment further at this time. Requests for additional information should be referred to Glendale Police Dept."
'… kill on site …'
Days later on June 12, details are coming out about Ocon's past.
"Police found 15 cases and suspect the defendant did not miss a shot," court officials said during Ocon's first court appearance.
Police found 15 nine-millimeter shell casings along with a rifle at the scene. Reyna had been shot in the head and torso numerous times.
Court documents say a security camera captured it all.
Ocon allegedly told investigators "the way that my mind had been working is, it was kill on site" because he says Reyna had made threats on his family.
"He also said he thought the victim's family might be relieved that they would not have to deal with the victim anymore because he's a jerk," court officials said.
Witnesses also reported the two men had a disagreement at a Target the week prior.
"The suspect has a prior case in 2020 where he punched his father so severely that he temporarily lost sight," court officials said.
Ocon's father briefly spoke with FOX 10 on June 12 off-camera. He doesn't want to be interviewed because he has safety concerns but says he's shocked at what happened.
He pled guilty to domestic violence assault, a class one misdemeanor.
Ocon took classes for anger management while on probation and risk assessment determined he was a medium to high risk to re-offend.
Ocon just finished his probation in May of this year.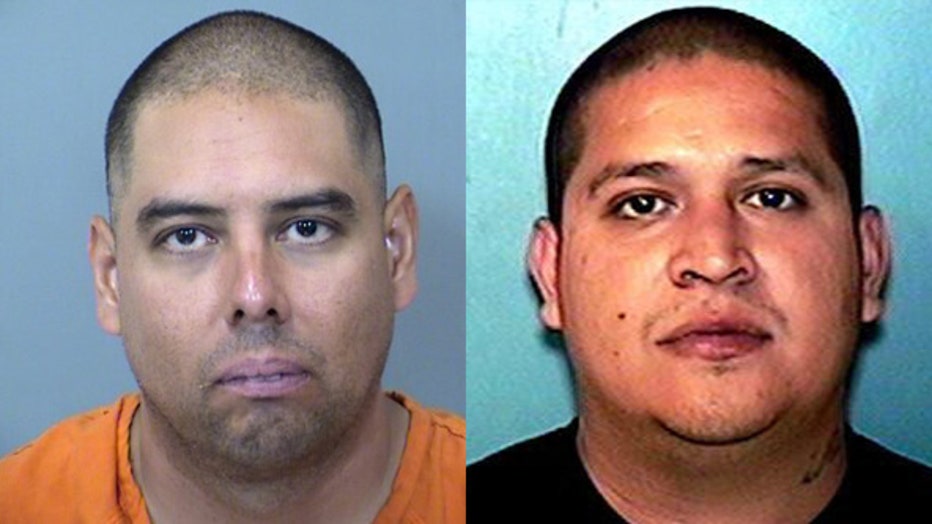 Suspect, Oscar Ocon (left) and victim Fermin Reyna (right)
Area where the shooting happened: