Father accused of killing 9-year-old son in McKinney identified
MCKINNEY, Texas - McKinney police have identified the 39-year-old man accused of stabbing his 9-year-old son to death Friday.
Ponnazhakan Subramanian was arraigned on a capital murder warrant and given a $1 million bond Sunday afternoon.
He remains hospitalized for treatment of self-inflicted wounds, according to police.
Police said Subramanian killed his son, before turning the knife on himself.
RELATED: Father accused of killing 9-year-old son, McKinney police say
It happened Friday afternoon in a neighborhood near Highway 380 and Custer Road. 
Someone called police at about 4 p.m. and said their neighbor found her son "unconscious and bleeding" inside a home.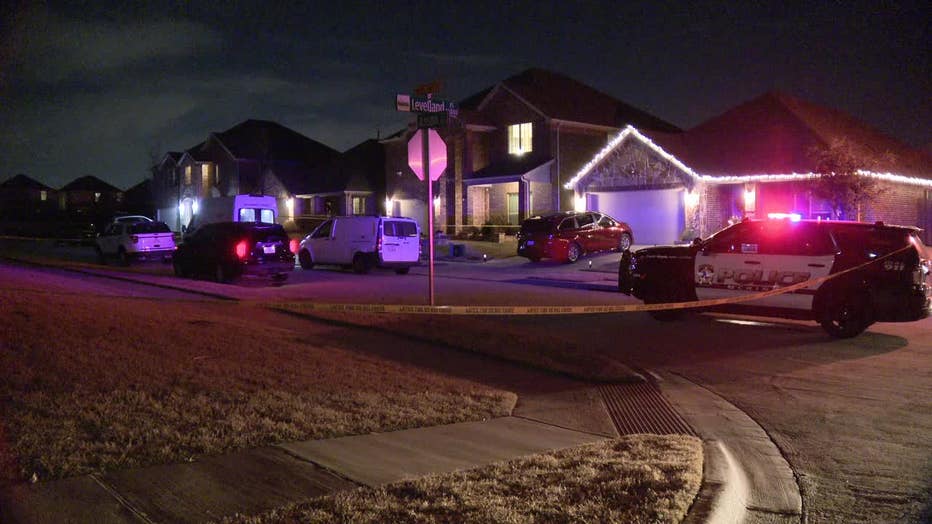 RELATED: Neighbor recalls 'heartbreaking' scene in McKinney where police say father stabbed son to death
Responding officers forced their way into the home and said they found Subramanian hurting himself with a knife.
Police said officers found his 9-year-old son in the garage with multiple stab wounds. No one else was found in the home.
The boy was pronounced dead at the scene.
Subramanian was taken into custody and then taken to a hospital to be treated. His condition has not been released.
"We continue to keep the child's mother and their entire family in our thoughts and prayers during this unspeakably difficult time," McKinney police said in a release.
Neighbors are paying their respects to the 9-year-old boy.
"It's very sad to hear a story like this so close to us," Josue Yen said.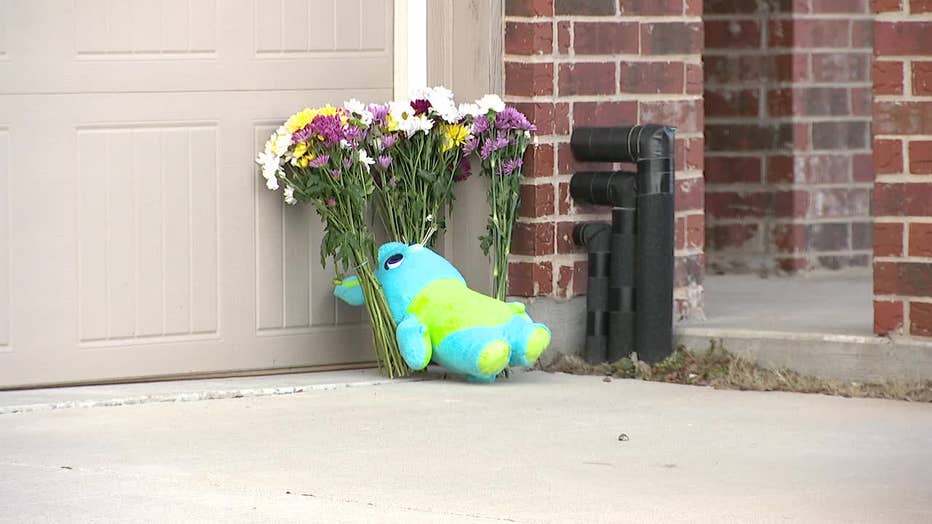 The community cannot imagine what led the father to reportedly commit such a heinous crime.
"Especially to a kid just 9 years old, it's very sad," Yen added.
Yen brought flowers to the home. He said he also has a 9-year-old son who goes to the same school the victim did, Jim and Betty Hughes Elementary, which is part of Prosper ISD.
Dinesh Hooda is with the India Association of North Texas.
The victim's family is Indian, and Hooda said the area is one of the largest Indian populations in North Texas.
"Most of the people are moving for their families, for kids, because the school districts are so good here," he said. "That's their main purpose of buying the house when they see the future of their kids.
He said their tight-knit community is devastated.
"People are still praying for the family," he said. "If you are in stress, if you are not able to handle the situation, reach out to friends for help."