FBI: Search underway for man accused of stealing from armored car in Tempe
TEMPE, Ariz. - Officials with the FBI say they are searching for a man accused of stealing from an armored car that happened over the weekend.
In a statement, police say the incident happened at around noon outside a wholesale retailer location near Elliot Road and Priest Drive.
"He had dropped his courier off to walk into the Costco, where they were doing the money pick up. was The courier went inside, our investigation determined that Mr. Villa drove the armored car to another area of the parking lot, where officers ultimately responded to a report of a missing armored vehicle. They found the vehicle with the driver's door open, the bag open, and the money gone," said FBI Supervisory Special Agent Lance Leising.
Investigators say the suspect, identified as 23-year-old Edwin "Johnny" Jobany Villa, has been working for the company for two months and has a minor criminal history.
"We're not ready to release the amount of money," said Special Agent Leising. "It was a significant amount of money in the back of the car, and it was a significant theft."
FBI officials say Villa accused of theft and conspiracy.
"You can assume he took some time planning this," said FBI Supervisory Special Agent Lance Leising. "I'm sure his getaway was part of that plan."
Villa is described as a Hispanic man, 5'9" tall, weighing 132lbs, with brown hair and brown eyes. Villa has a tattoo under his wrist, but authorities did not provide a description of the tattoo.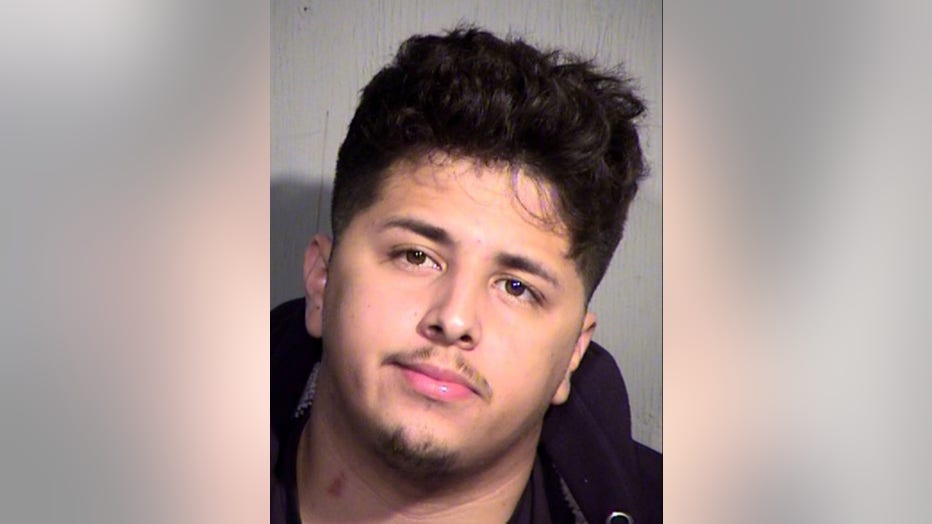 Edwin "Johnny" Jobany Villa (FBI)
Anyone with information should call the FBI at (623) 466-1999, or call Silent Witness at 480-WITNESS. Tips can also be reported to the FBI tips website.
FBI Tips