Fewer Americans are willing to move for work, survey finds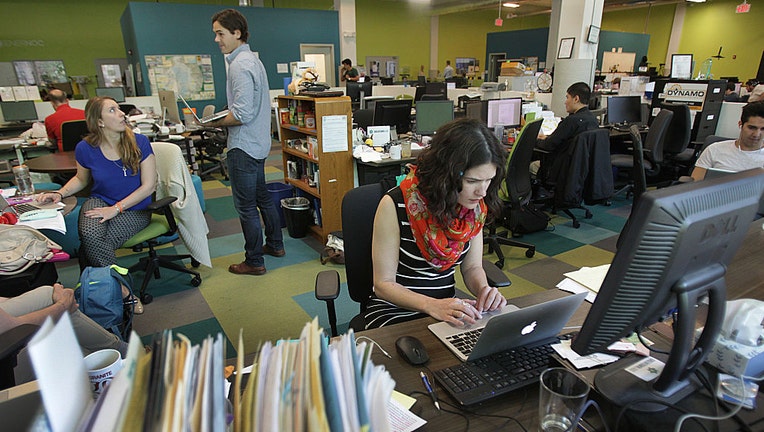 article
Most people have their reasons for picking a job. It can be more money, a career change, or a chance to enhance their skill set.
While these are all viable reasons to pursue a new opportunity, a survey reveals that relocating for work is not a priority for many Americans. 
A report from Challenger, Gray & Christmas, Inc., a global outplacement and transitioning firm, reveals that job seekers moving to another locale for new jobs dipped to a record low in the first quarter of 2023. 
RELATED: Remote workers became younger, better educated, more likely to move during pandemic: survey
According to the report, 1.6% of job seekers relocated for new positions in the first quarter of 2023, which is down from 3.7% in the final quarter of 2022.
To collect data for the survey, Challenger polled more than 3,000 job seekers nationwide for their quarterly report.
One reason listed by job seekers was companies not offering as many remote work options in 2023 compared to last year.
RELATED: Working remotely can save thousands per year, career site finds
Challenger conducted another survey of 170 companies nationwide for April and May and shared that 39% of employers offered fully remote jobs, which is down from 44% of companies who offered these positions last year. 
Full-time remote jobs saw their highest growth in 2022 when approximately 73% of companies offered them to employees and new hires, according to the survey. 
RELATED: Cost-of-living concerns leading 40% of Gen Z to work multiple jobs: survey
The reluctance for job seekers to move is also related to cost, including rising interest rates, mortgage rate increases, inflation, and the cost of selling a home which may not be worth it for some, Challenger noted in the report.
Citing research from economics company Pantheon Macroeconomics, CBS reported housing prices have increased nearly 25% over the last two years, combined with mortgage rates that have more than doubled since last year. The research firm noted that almost 1 in 4 existing mortgages now have a rate under 3%.
This story was reported from Washington, D.C.