Ford files patent for drones to jump start vehicles with dead batteries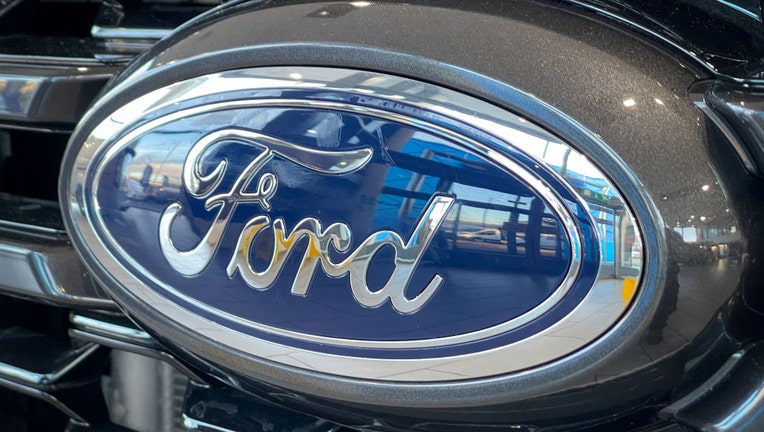 article
DEARBORN, Mich. - For drivers who find themselves stranded with a dead battery and no AAA membership, Ford Motor Co. may be developing technology to help. 
The auto manufacturer's technology subsidiary filed a patent that details technology for drones that could jump start future Ford vehicles – instead of a service truck. 
The patent is for a system with a "computer programmed to actuate a plurality of drones to first establish one or more electrical connections there between and then to provide a jump start to a vehicle," according to the filing, which was published on March 28.
It was first filed in April 2017, according to the document.
Future Ford vehicles would be able to transmit a jump start request, which would be received by one or more drones, the patent application details. The drone would navigate to the vehicle's location, open the hood, establish an electrical connection, and jump the car. 
RELATED: Ford recalling 18 F-150 Lightning electric pickups after battery fire
For those who find themselves stranded in particularly rural areas with no jump cable and good Samaritans around to help, the drone could be particularly useful, as noted by Ford Authority, a website offering Ford news and reviews. 
Ford has filed multiple drone-related patents in recent years, according to the outlet – including one that could help owners locate their vehicle and another for external jump start battery terminal hookups.
Meanwhile, a patent application published in February describes multiple ways in which future Ford vehicles could repossess themselves or go into a "lockout condition" if the driver misses payments. In response to that patent, Ford told FOX Television Stations that it didn't intend to introduce the repossession technology.
"We don't have any plans to deploy this. We submit patents on new inventions as a normal course of business but they aren't necessarily an indication of new business or product plans," a company spokesperson said. 
In 2022, Ford was granted 1,342 patents – or more than three a day – "spanning a wide range of ideas," the statement added.
RELATED: Report: 2021 saw the highest number of traffic crash deaths in 16 years
This story was reported from Cincinnati.