FOX Business holding second Republican Presidential Primary Debate Sept. 27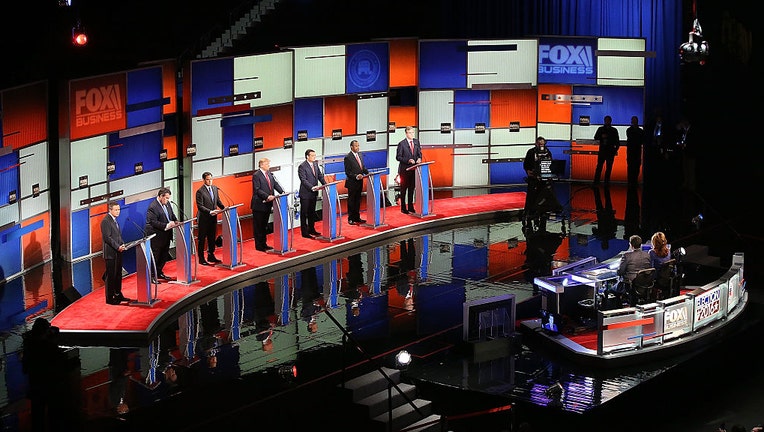 article
FOX Business will host the second GOP presidential primary debate on September 27 at the Ronald Reagan Presidential Foundation and Institute in Simi Valley, Calif. 
"FOX Business is proud to partner with Univision for the second Republican primary debate from the renowned Ronald Reagan Presidential Library to provide all Americans with an unparalleled opportunity to assess the candidates and their stances on critical issues ahead of the primary season," FOX News Media President and Executive Editor Jay Wallace said. 
The Republican National Committee has now picked FOX News media to host the first two debates of the critical 2024 election cycle. 
FOX NEWS CHANNEL DOMINATES MSNBC, CNN DURING JULY, FINISHES AS MOST-WATCHED CABLE NETWORK
"I am excited to announce that our second Republican primary debate will be in partnership with FOX Business, Rumble, Univision, and the Ronald Reagan Presidential Foundation and Institute, which will serve as an iconic venue for the debate. We are looking forward to continuing our fair, neutral and transparent primary process in Simi Valley to elect the next President of the United States," RNC Chairwoman Ronna McDaniel said. 
Stuart Varney informed viewers on Wednesday morning. 
"It is indeed exciting for this network," he said. 
Bret Baier and Martha MacCallum will co-moderate the first Republican presidential primary debate on August 23 at Fiserv Forum in Milwaukee, Wisconsin.  
Rumble will be the exclusive RNC livestream provider and the RNC's exclusive online home for both debates. 
"Rumble is excited to be the exclusive live streaming partner of the RNC for the second Republican primary debate. We look forward to continuing to build an online home for debate, on a stage that we promise will remain free from censorship and Big Tech bias," Rumble CEO Chris Pavlovski said.
Univision is also a partner for the second debate. 
OUTKICK'S SIGNATURE PROGRAMS WITH CLAY TRAVIS, TOMI LAHREN, RILEY GAINES TO STREAM ON FOX NATION
"Our unprecedented partnership with the RNC and FOX Business will provide a unique platform for the Republican Presidential Candidates to address the issues facing millions of our viewers," Univision EVP Maria Martinez-Guzman said. "Hispanic voters will play a critical role in determining who will be the next President of the United States and Univision's audiences will be well informed when they cast their ballot." 
Additional details about the second debate will be announced in the coming weeks.