Girl in extremely critical condition after being pulled from Lake Havasu, sheriff's office says
MOHAVE COUNTY, Ariz. - A young girl from California was found four feet underwater in Lake Havasu on Saturday, the Mohave County Sheriff's Office said in a Facebook post on May 27.
At around 2 p.m., first responders headed out to London Bridge Beach for reports of a missing child. When they got there, they saw the child was found and CPR was being done on her.
The sheriff's office says the girl was in a designated swim area with other kids when "older juveniles" lost sight of her. A family member found her on the lake's bottom, about 4 feet down.
The girl was initially taken to Havasu Regional Medical Center and was then flown to a Las Vegas hospital. She's in extremely critical condition, deputies say.
No more information is available.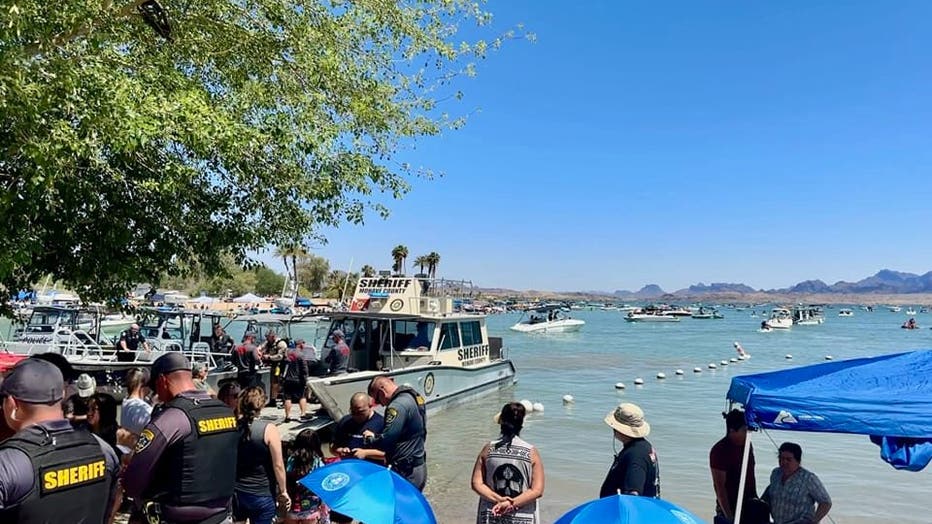 Photo of Lake Havasu on May 27, 2023 during a rescue effort of a young girl. Photo by the Mohave County Sheriffs Office
Area of London Bridge Beach: