Have you seen Joann Dudek? Loved ones searching for missing Anthem woman
MARICOPA COUNTY, Ariz. - The search is on for a missing Anthem woman last seen on Nov. 13.
The friends and family of 64-year-old Joann Dudek fear the worst happened to her and the Maricopa County Sheriff's Office considers her disappearance suspicious.
She's been missing for more than a month now, without a word to anyone.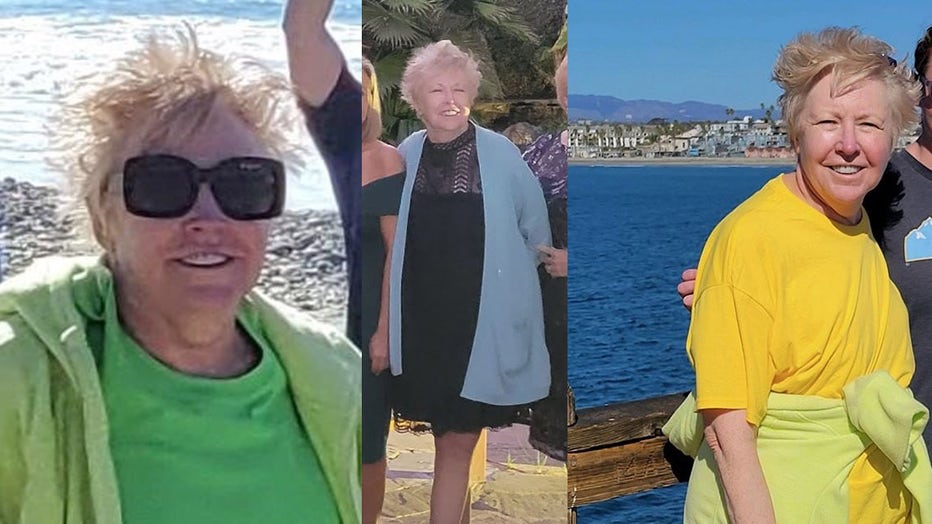 "Joann, a friend who I've known for years, I will speak up for her and said she needs to be found," said Margie Schnell.
They go back 15 years, both caring for same-aged daughters who have special needs.
Margie says when Joann disappeared, two things were actually missing – her friend and seemingly any effort to find her.
So, she started her own search, printing out homemade flyers and posting them at restaurants around town.
Arizona missing persons cases - 2022
"Of course, if I were missing, I would want somebody to care and look for me, but mostly, Joann deserves this. No one deserves to disappear and have no one look for them," she said.
Margie's worries grow bigger by the day. She's beginning to face, the possibility, that Joann may never come back.
That won't stop her from looking.
"No one deserves to go missing and have no one look for them. That's inhumane," Margie reiterated.
FOX 10 went by Joann's home on Dec. 30, where she lives with her husband and daughter, but no one answered. However, on Jan. 10, they decided to speak out.
"Just please come home," Joann's 21-year-old daughter, Josephine Dudek, said. "We are doing everything we possibly can."
Walter says his wife of 28 years had been drinking the day before. The next morning they noticed she had taken a couple of changes of clothes, her passport and her credit card.
"Come home, come home. We will get you help, your daughter needs you," he said.
Walter claims his wife had depression and wanted to get professional help. He says Joann even called their daughter shortly after to say she's in a safe spot in rehab, but they can't track her dow.
"They have checked financial records, credit reports, nothing, nothing, nothing," Walter said.
Joann's disappearance, of course, has taken a toll on her family.
"It's hard going to work every day and having to see smiling people all the time and it's hard, it's so hard," her daughter said.
If you happen to know anything about Joann Dudek's disappearance, contact the Maricopa County Sheriff's Office at 602-876-1011, with incident no. #IR22-030478.