Homes under construction in North Phoenix go up in flames
PHOENIX - Phoenix and Scottsdale fire crews responded after homes under construction near Tatum Boulevard and Bell Road went up in flames on Sunday.
Four homes were significantly damaged and were declared a total loss, while five other homes sustained extensive smoke damage.
No injuries were reported. Investigators are working to figure out what caused the fire.
"To see flames that high was pretty amazing," said Nick Favia who was driving north on Tatum Boulevard when he saw smoke and flames shooting into the sky.
"As I got closer to the Arabella subdivision, I noticed flames shooting up about 30 feet," he said.
The Arabella of Scottsdale is a nearly 122-acre property with plans for 420 single-family homes and 286 duplex homes. 
Construction was less than four months from being completed.
"As soon as crews got on scene, they immediately balanced this to a first alarm due to potential of the fire. There was a lot of homes in this construction area and there were about four houses that were significantly affected with a total of about 10 houses total with smoke and total loss," said Phoenix Fire Capt. Todd Keller.
Favia says the fire was so intense he could feel the heat from a hundred feet away.
"It was pretty much unbearable," he said. "It's a shock to see something like that."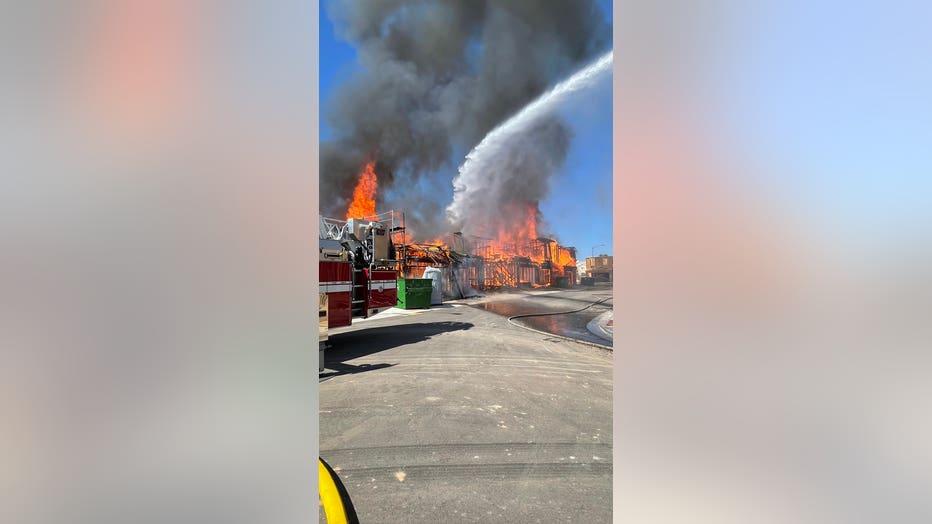 Phoenix firefighters work to get a fire at a construction site under control.
More Arizona headlines
For the latest local news, download the FOX 10 News app.
Tune in to FOX 10 Phoenix for the latest news: