Idaho prosecutor urges judge to deny Bryan Kohberger's latest attempt to 'buy more time'
Ahead of University of Idaho stabbing suspect Bryan Kohberger's latest hearing, Latah County Prosecutor Bill Thompson urged Judge John Judge to deny the defendant's second request to delay proceedings without waiving his right to a speedy trial. 
Thompson argued the defense is trying to "grind the litigation in this matter to a halt" and continually postpone the case.
The 28-year-old quadruple murder suspect could face the death penalty under Idaho law if convicted in the killings of 21-year-olds Kaylee Goncalves and Madison Mogen and 20-year-olds Xana Kernodle and Ethan Chapin.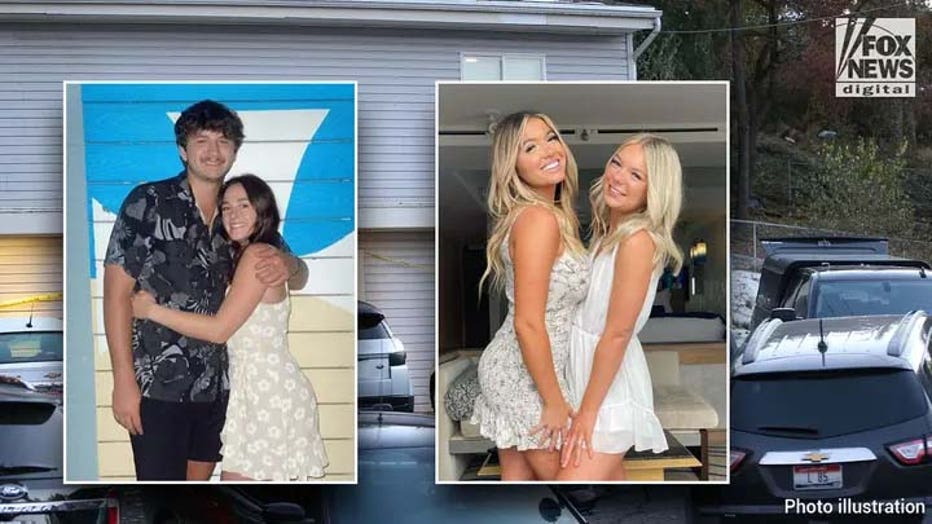 A split photo showing the crime scene and the victims, University of Idaho students Ethan Chapin, Xana Kernodle, Madison Mogen and Kaylee Goncalves. (Derek Shook for Fox News Digital | Instagram | @xanakernodle/@kayleegoncalves)
The judge entered not guilty pleas on his behalf at his arraignment in May, and Kohberger said through his public defender after his arrest in Pennsylvania he would be exonerated.
In court filings unveiled earlier this week, Thompson is opposing the defense's second push to delay proceedings.
The court is expected to hear oral arguments on the issue today.
In a sealed affidavit, defense attorney Anne Taylor alleged juror bias and other potential issues with the grand jury that indicted Kohberger, Thompson wrote. 
The prosecutor said her claims fall outside the scope of the law she based her arguments on — Idaho's Uniform Jury Selection and Service Act.
"The court should decline to indulge the Defendant's already-stated intention to buy more time to engage in various litigation strategies," Thompson concluded.
Read Latah County Prosecuting Attorney Bill Thompson's filing 
The 28-year-old aspiring criminologist is accused of murdering four college students while attending Ph.D. courses at a neighboring school.
According to investigators, he allegedly entered a six-bedroom house at 1122 King Road in Moscow, Idaho, Nov. 13, 2022, around 4 a.m.
Armed with a large knife, he allegedly stabbed to death Mogen, Goncalves, Kernodle and Chapin and walked out of the house, but not before a surviving roommate saw a masked man with bushy eyebrows on the second floor of the house.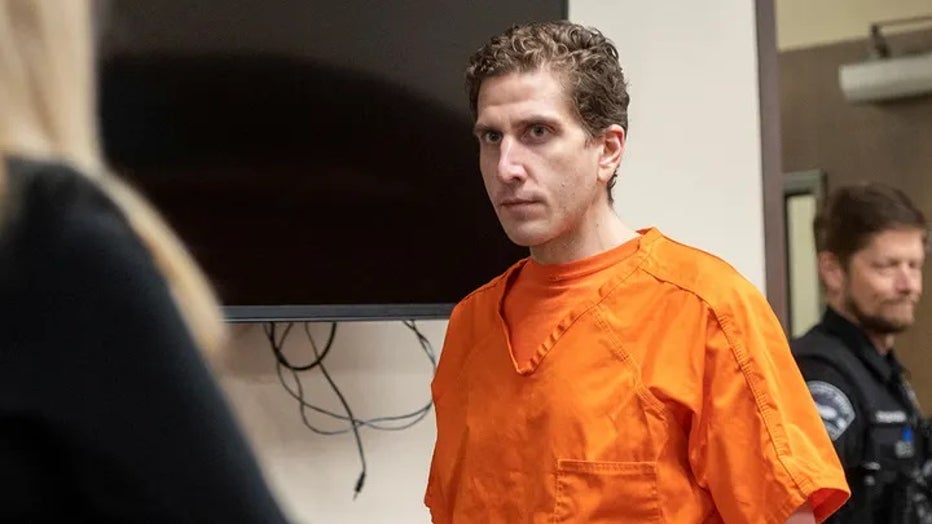 Bryan Kohberger arrives for his arraignment hearing in Latah County District Court, May 22, 2023, in Moscow, Idaho. Kohberger is accused of killing four University of Idaho students in November 2022. (Zach Wilkinson/Pool via Getty Images)
At least some of the victims were asleep at the start of the massacre, Latah County Coroner Cathy Mabbutt said previously.
Police did not publicly identify a suspect for weeks, until they arrested Kohberger Dec. 30 at his parents' house in the Pocono Mountains of Pennsylvania.
Days later, he waived extradition, and police flew him back to Idaho to face a judge. He has been held without bail ever since.
He planned to fight the evidence used to arrest him at a June preliminary hearing that never happened because prosecutors secured a superseding indictment.
In July, Kohberger's defense asked the judge to dismiss the indictment against him, claiming that grand jurors were "misled" regarding the burden of proof required to send the case to trial.
Outside experts called the argument "frivolous."