Body, belongings, car of Georgia man missing since 1976 positively identified in Alabama creek
TROUP COUNTY, Ga. - The 47-year-old cold case of missing 22-year-old Kyle Clinkscales of Troup County may be warming up as Georgia state officials were able to positively identify his human remains discovered in Alabama.
Kyle's car, a 1974 Ford Pinto, was recovered from a creek in Chambers County, Ala. back in 2021. Authorities said the car was still holding his belongings and his skeletal remains.
Over a year later, the Georgia Bureau of Investigation's Crime Lab was able to positively identify the humans remains as belonging to Kyle Clinkscales. His cause of death has not yet been determined or revealed.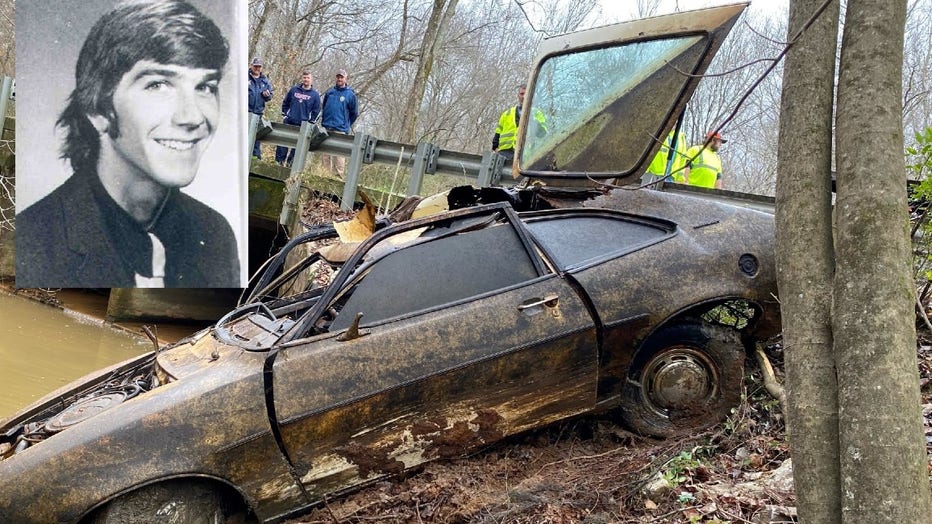 (Troup County Sheriff's Office)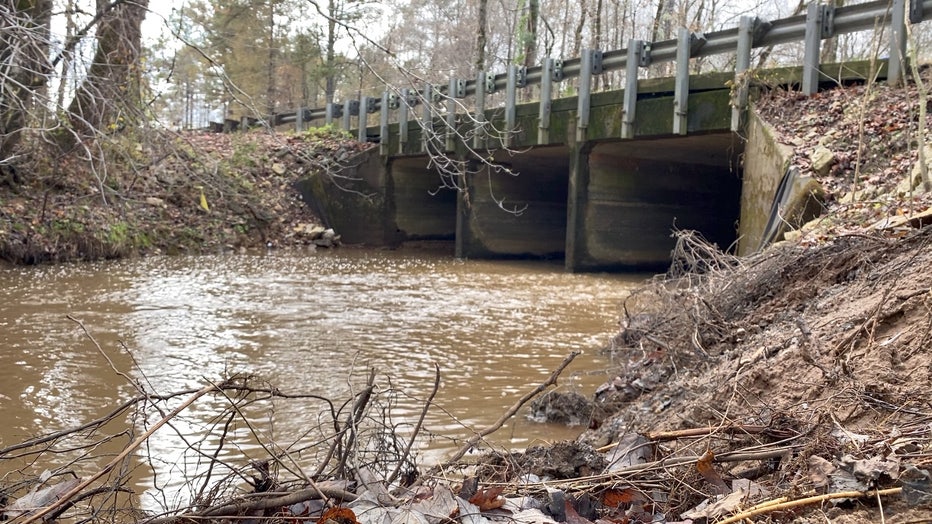 Creek in Chambers County, AL, were a 911 caller told authorities Tuesday of a submerged car
What happened to Kyle Clinkscales?
Officials say on the night of Jan. 27, 1976, 22-year-old Kyle Wade Clinkscales left LaGrange, Ga. to head back to Auburn University where he was a student.
Clinkscales never got back to the college and he nor his white 1974 Pinto Runabout were ever found. That was nearly 47 years ago.
FOX 5's Doug Evans has followed this cold case over the years.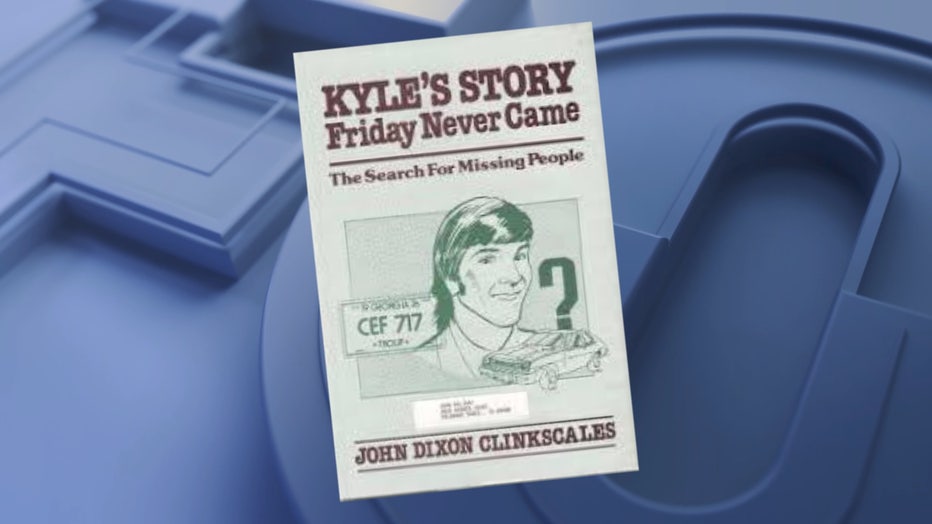 Kyle's father John wrote a book about his missing son titled Kyle's Story - Friday Never Came. Friday was the day of the week he and his wife, Louise, thought they would see their son again back in 1976.
Still, Troup County investigators pledged to find their son and bring him home.
MYSTERY OF AUBURN STUDENT'S DISAPPEARANCE MIGHT BE SOLVED WITH DISCOVERY OF CAR 45 YEARS LATER
The morning of Tuesday, Dec. 7, 2021, deputies with the Chambers County Sheriff's Office in Alabama were contacted by a 911 caller alerting them they discovered what appeared to be a car submerged in a creek off of County Road 38.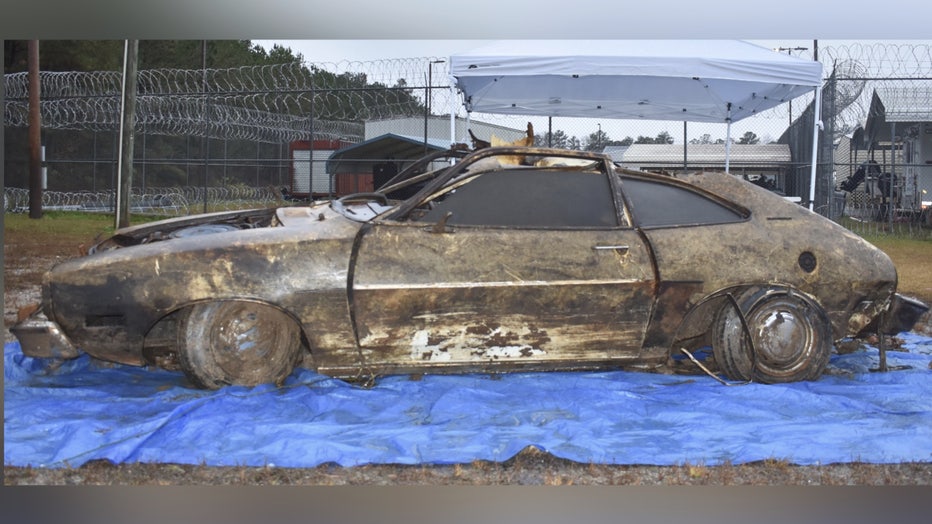 Police photo of Clinkscales's car
Deputies at the scene found what appeared to be a Ford car with a 1976 Georgia tag with a Troup County decal. After running the records, investigators said the tag and VIN matched the car Clinkscales was last seen driving before he disappeared.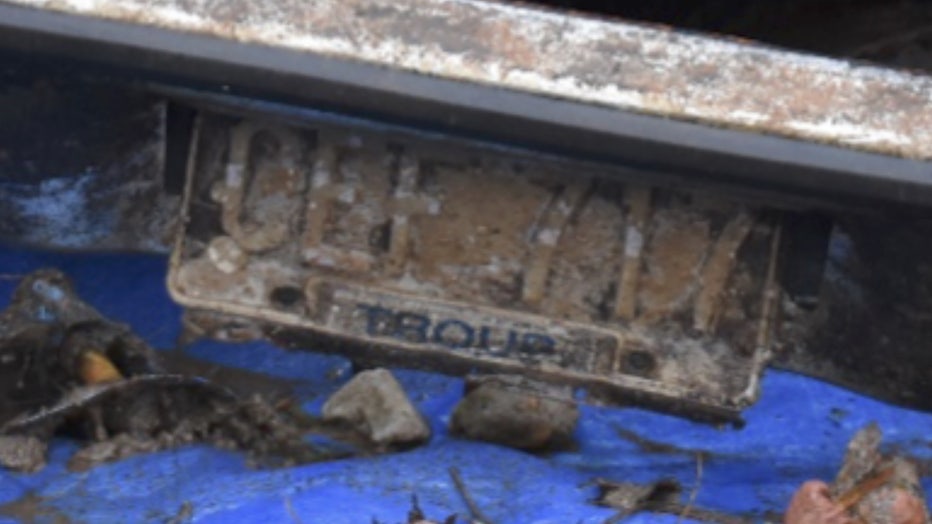 Police photo of the license plate that confirmed the Ford Pinto belonged to Clinkscales
Troup County Sheriff James Woodruff said the Georgia Bureau of Investigation was sifting through the Pinto and had already discovered bones, Clinkscales' wallet as well as his driver's license.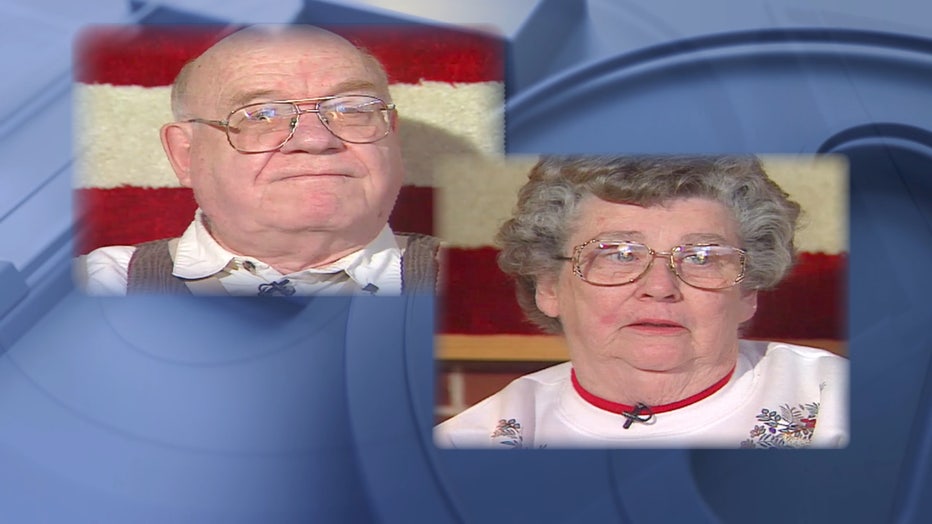 John and Louise Clinkscales from a 2005 interview with FOX 5
He expressed regret that the discovery was made after the death of Kyle's mother 11 months ago. Woodruff said decades of leads and interviews had been conducted with the goal of bringing the couple's son back to them.
The question back then is still the main question today: How did Kyle's car end up in the creek? Had he wandered off Interstate 85, just a few miles away, and drove off the road? Was he murdered? Was his car pushed into the water?
Investigators suspected there was foul play.
Two arrests were made in 2005 by Troup County Sheriff's investigators. Jimmy Earl Jones, 61, and Jeanne Johnson, 57, were arrested then. Both of them were from Troup County, and both were accused of hindering the investigation. Investigators quoted in a FOX 5 story at the time said a witness claimed Jones and Johnson were present when Kyle was murdered and his body placed in a drum of concrete. Neither of them were charged with murder.