Off-duty Phoenix police sergeant hit by car on I-17
PHOENIX - A Phoenix police sergeant was taken to the hospital overnight after being struck by a car on Interstate 17.
The incident happened in the southbound lanes near Northern Avenue at around 11 p.m.
The off-duty sergeant was on his way home after a shift when he pulled over to help another driver on the freeway, according to Sgt. Brian Bower with Phoenix PD.
As he was going back to his car, he was hit by a car, Bower said. 
The policeman was hospitalized with serious but non-life threatening injuries.
A second crash happened after the initial collision as cars started braking and stopping abruptly.
No injuries were reported in the second crash.
Impairment is not suspected to be a factor in either incident.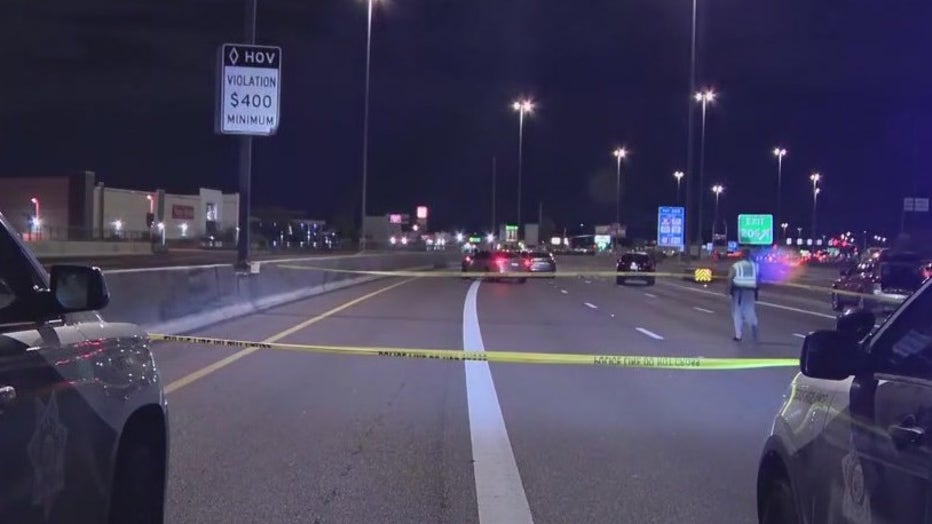 A crash investigation on I-17 near Northern Avenue.